mooster1223 wrote:
This is what my shell looks like out of the pre crimp station.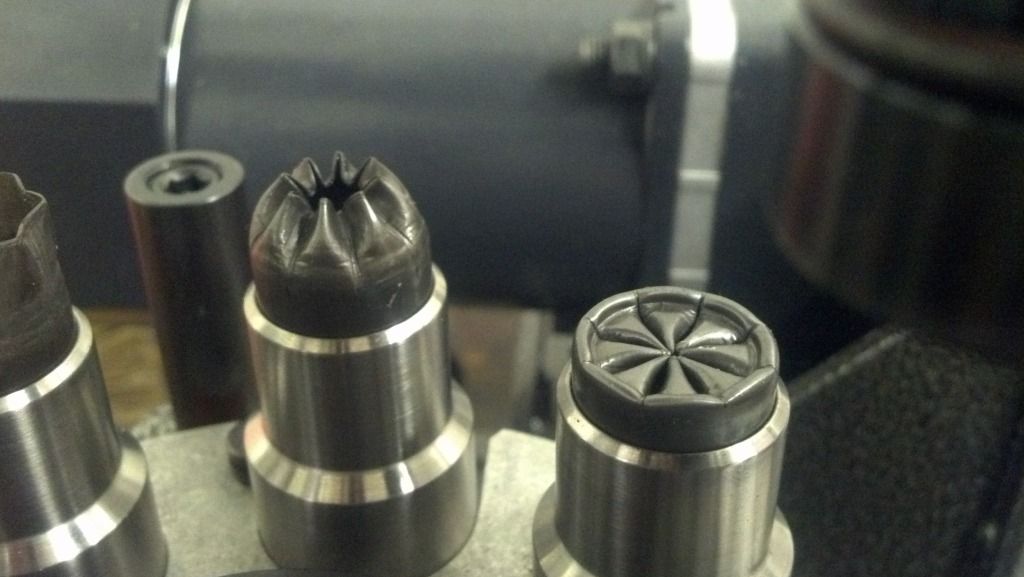 It does a pretty good job of eliminating the hole in the center but, some hulls still have a small one. I'll try to move the final crimp down a touch. I ran some of the shells through my shotgun and they all ran fine. I figure I have plenty of "roll over" at this point and will back the spring off when I lower the final crimp.
Thanks for the tip on seating wads. I came from a MEC so, that's all I know. The instructions in the manual are vague. They state to put an erasure in the bottom and adjust until you get no play. I didn't really understand what they were saying. I'll give your method a go this evening.
Would help to see the shot line before pre-crimping, but your pre-crimp setting is fine. Right now you have the pre fold lines over the top of the crimp, and when you set up the crimper correctly, all is going to be right as rain,
Drop down the entire crimper about 1/4 more a turn clockwise (top of the tool plate slotted threaded rod with jam nut, and do not tighten the jam nut until you have the handle back down to center the crimper on the sizer/hull below it), then screw the taper crimper tension nut down about 2 full turns downward towards the cup to add some more taper crimper tension (the nut on the crimper just above the crimper cup spring to add more tension on the cup as it rolls the folds inwards.
Again, the taper crimper nut not only sets the outside taper on the crimp, but is the initial crimper cup force that starts to fold the crimp folds down as well.
To add, if you take a look at your crimp, you will notice that it off sided compared to the crimp edges. The reason for that, you tighten the top jam nut without having the crimper centered on crimped hull below it first. Also, If you ever go to remove the crimper entirely via the back cross plate set screw (drop it out the tool plate), before you go to retighen the cross plate set screw to secure the threaded rod sleeve in the top plate channel, make sure that the handle is down, with the crimper centered on the sizer first.