Hate to do this but have too many projects. Both were bought during my years in Europe. Which ever sells first...I'll keep the other...3 day inspection of course.
This is a Hubertus (P.G.H.) Dural (alloy) framed Drilling model "Wotan"in 20/70 over 5.6x52R (22 Savage Hi Power). These are rare..very few 20's were made. Proof date 1963. It has a Hensoldt 2 3/4 power scope on claw mounts. The barrel length is 62 cm, LOP 14 1/4. Deluxe wood was undoubtedly a special order.
All barrels cock on opening...safety on side secures all barrels and separate safety on the wrist for the rifle barrel also engages the pop up leaf site (100 meters). The shotgun barrels are choked IC/LM, about perfect for a bird hunter. The 22 Savage Hi Power shoots 70 grains at 2800 ft/sec, great varmint/small game cartridge. The gun weighs 6lb 10oz without the scope, which adds 10 oz. LOP 14 1/8.
The only blemish on this gun is a natural shallow depression between two growth rings in the stock on the off side (will try to get a pic of this for those interested). Could easily be sanded out if needed. Otherwise this gun is in excellent condition with no dings, dents, scuffs, scratches,etc on the gun or scope.
$4500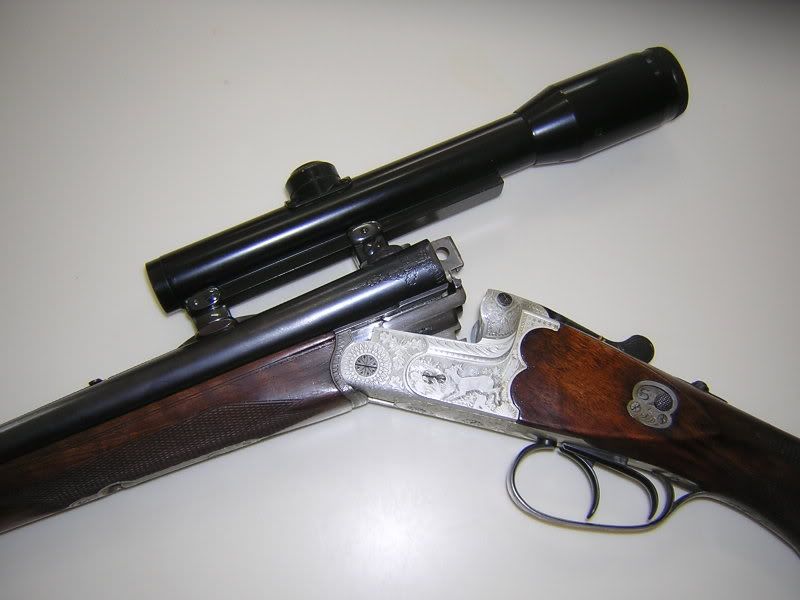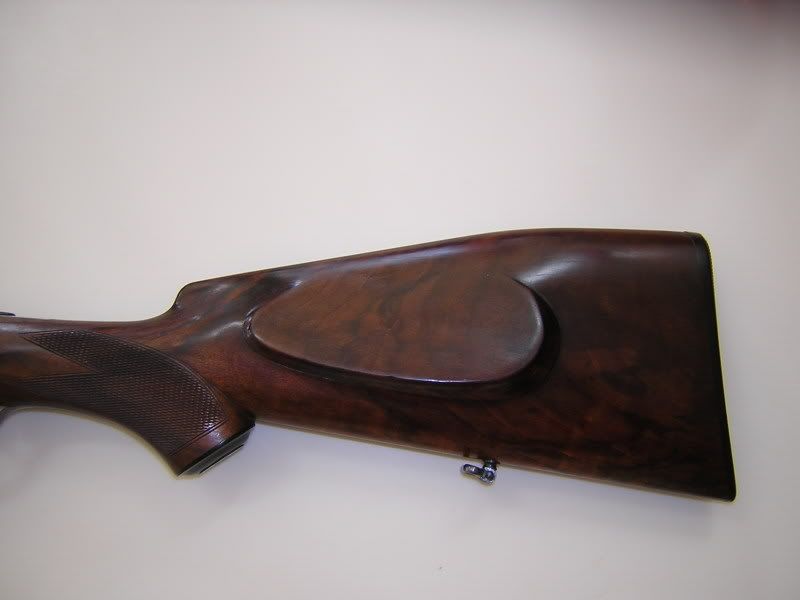 This one just sits in the safe....Merkel 203E Sidelock, 12/70 proofdate 1992, 28" barrels choked M/F, small scroll engraving, ejectors, cocking indicators, deluxe wood, LOP 14 1/4 to original buttplate, double triggers, DAH 1 1/2, DAC 2 1/2 Cast off 3/16"...weight 7lb even. In all my years, I never had a chance to buy one as nice as this. Except for a very few slight handling marks, the gun is excellent, still tight as Merkels often are.
$5500