Not long ago I picked up a Browning Maxus Sporting Golden Clays to use as a back-up gun to my 725 Sporting and perhaps for some pheasant hunting someday.
I've had a chance to get the gun to the sporting clays range four or five times over the last week or so and I'm really impressed with this gun.
Not only is it beautiful, but the build quality is wonderful, it's very soft shooting, handles really nicely, has been stone reliable with loads down to 1 oz. (about 500-600 rounds through it so far). The semi-auto receiver with the 30" barrel feels like a 32" barrel. It's almost like a long wand that just reaches out and dusts those clays.
Here are a few pics of the gun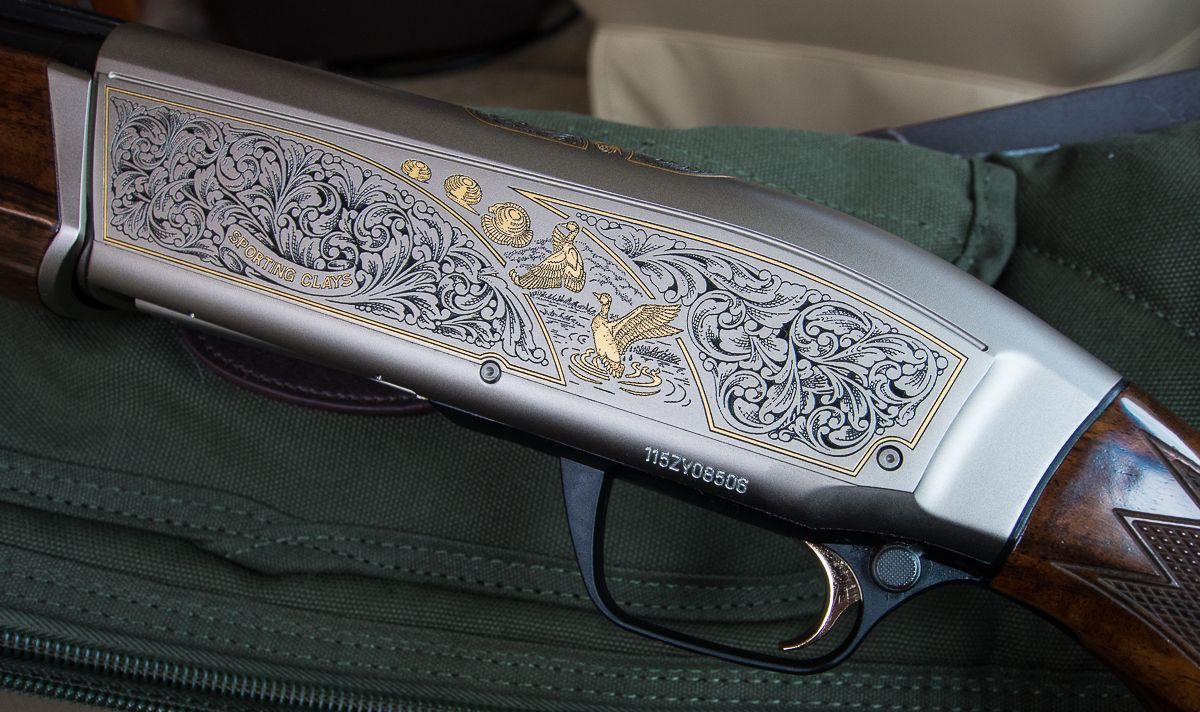 My wife makes the gun look better than I do...
Today, my wife was able to capture an image of me nailing a true pair with the gun. Dust from the rabbit still on the ground, shattered bird pieces in the air, and a flying shell. The 30" Maxus Sporting really is like a long, magic wand reaching out to dust the clays!
I am really loving this gun... it's very responsive, gives very little sense of recoil, and a pure joy to shoot.
Anyone looking for a semi-auto for clay sports would do well to consider the Maxus Sporting Golden Clays - IF you can find one; they are really hard to find.