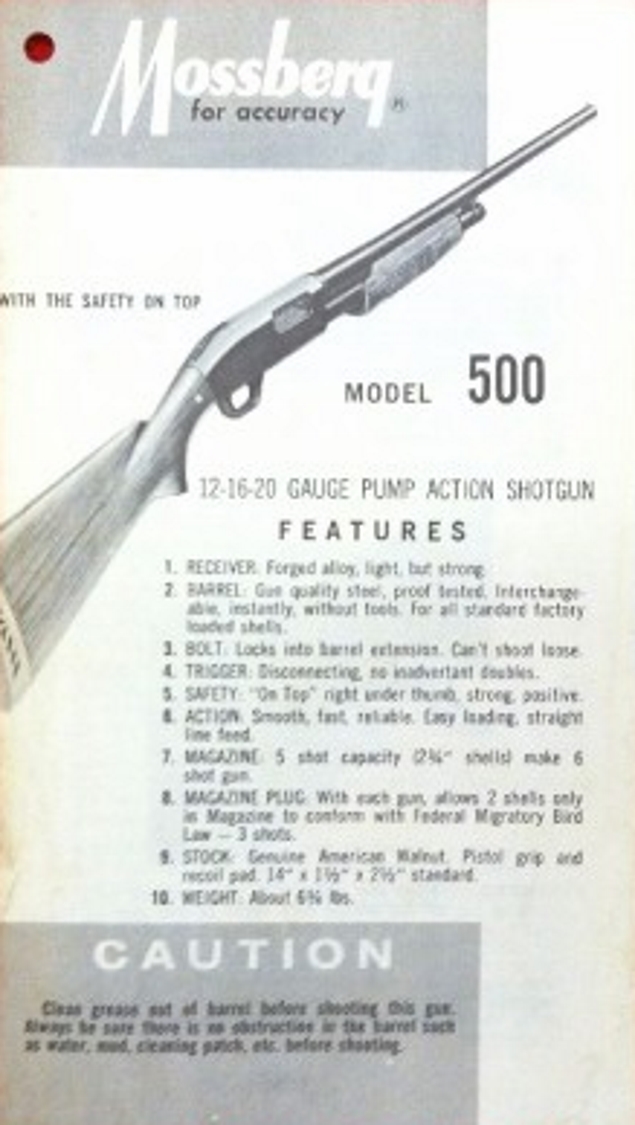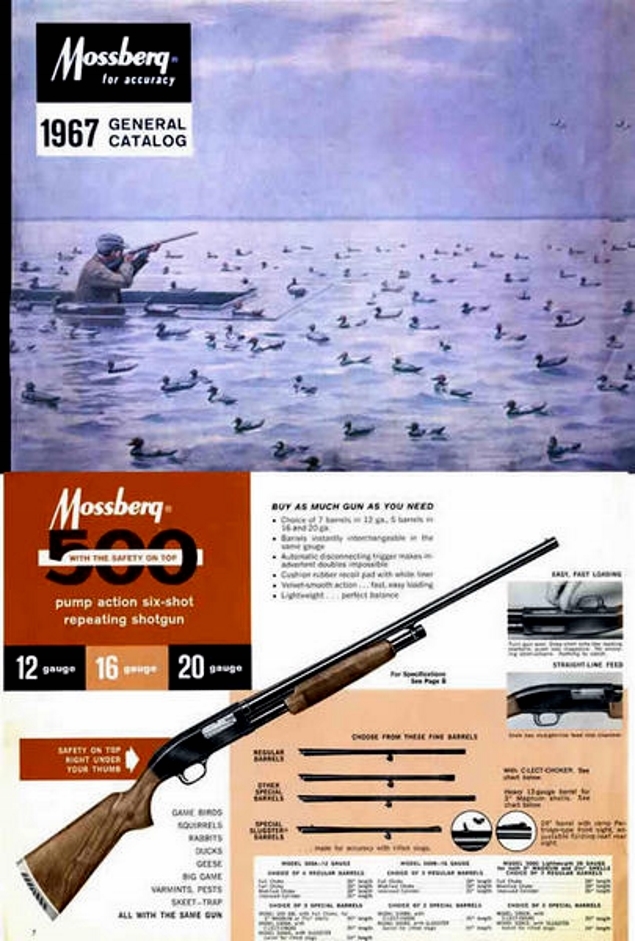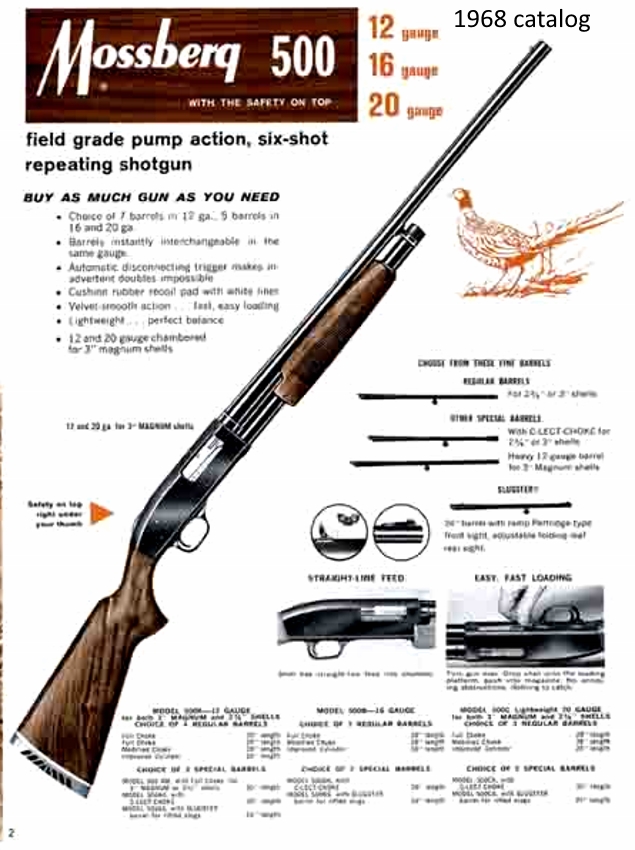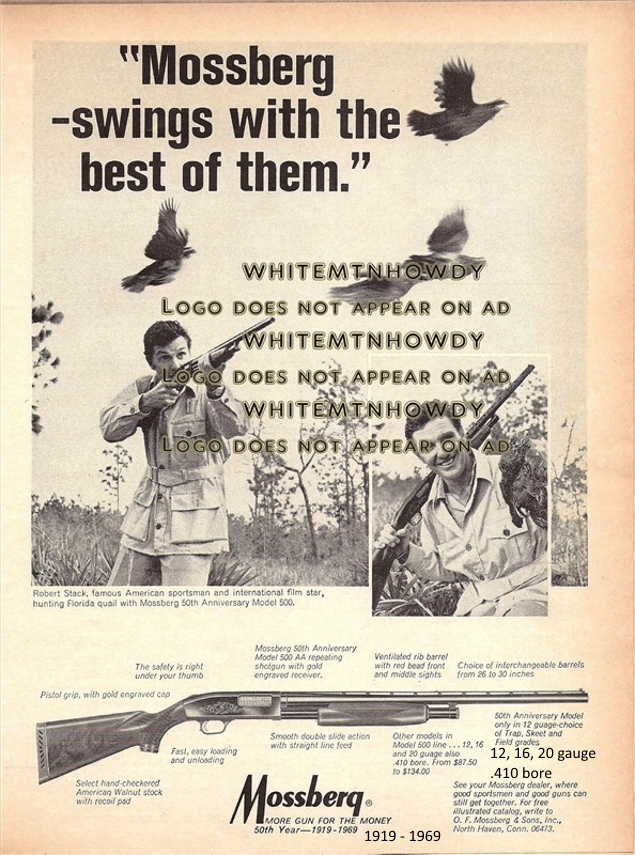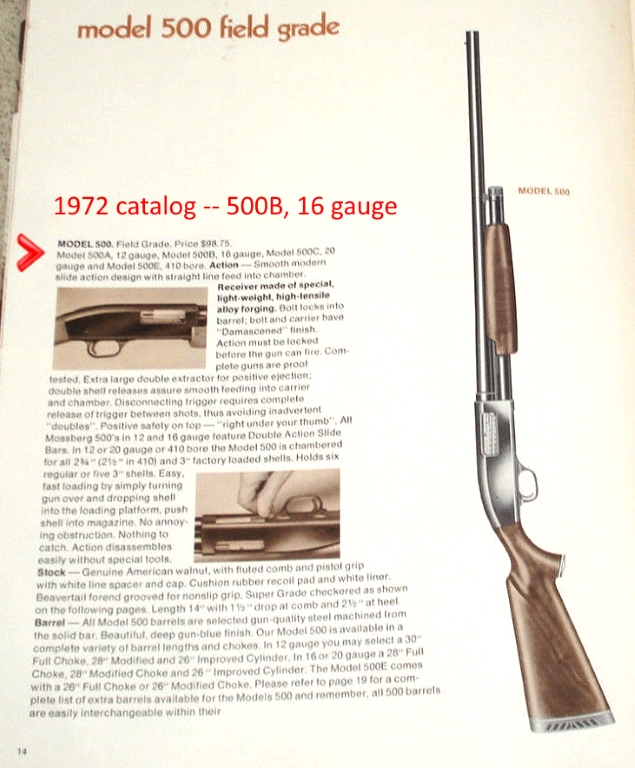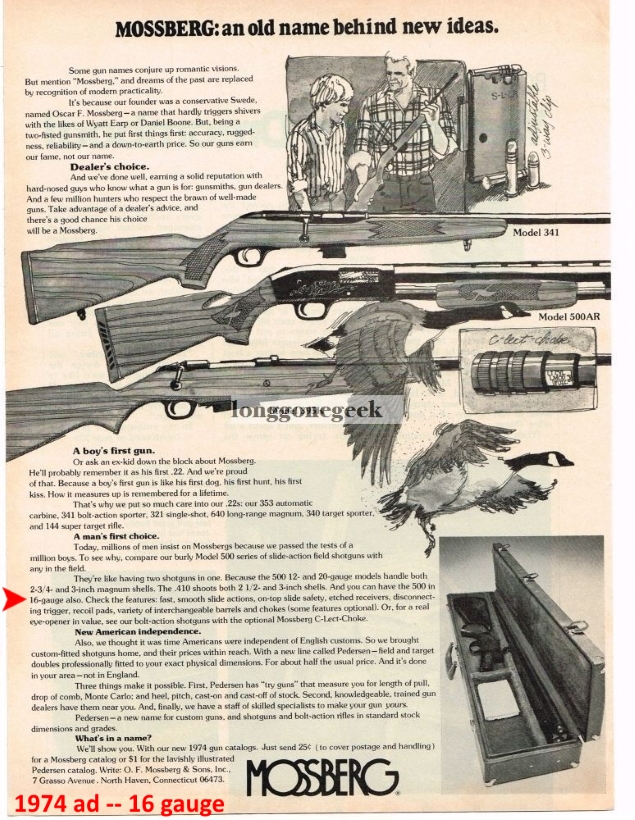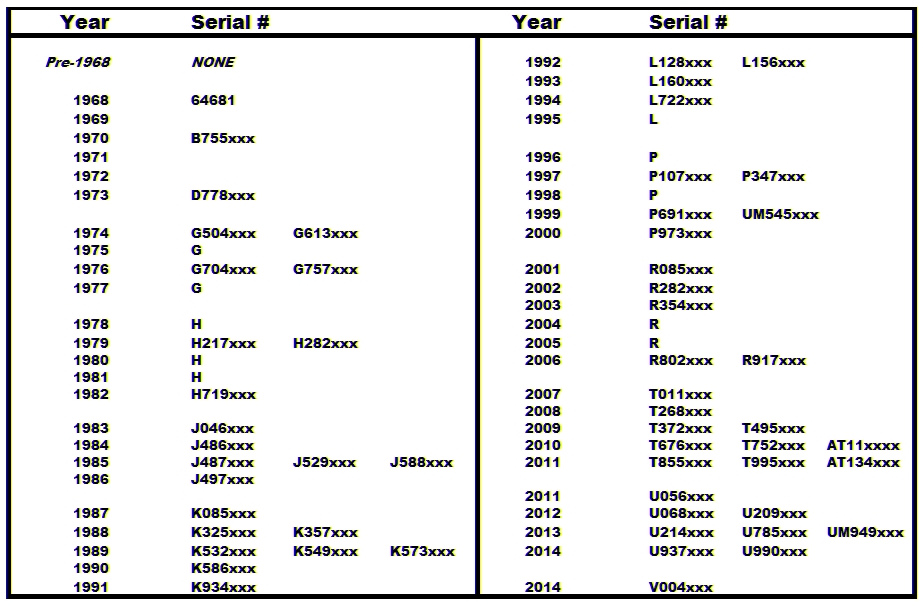 Mossberg 500 16 gauge barrels are scarce because Mossberg did not make the 500B for very long, so what were the years of manufacture?
A Mossberg catalog collection would be handy but expensive so I devised a work-around by using the content / index pages of the catalogs that Cornell Publications sells online,
http://www.cornellpubs.com/old-guns/historic-mossberg.php
.
Ricky Anderson
wrote that he found out that Mossberg started manufacturing the 500B in 1962, while
this_is_nascar
researched and reported that the 500B was produced from 1963 - 1969. There were 1961, 1962, and 1963 Mossberg ads which only mention the 12 gauge 500. But a very early Owners Manual is for the 500A, 500B, and 500C guns.
A Mossberg 16 ga 500B known to have serial number 42189 was made in 1968, according to the chart above. I have been looking for Mossberg 500B serial numbers to date those ones made in 1968 and later.
The 1962, 1963, and 1965 catalogs are not available from Cornell, but the content page of the 1964 Component Parts Catalog mentions the 500B, as do the content pages of the 1967, 1968, and 1969 catalogs. No content page of later catalogs mention the 500B, but page 14 of the 1972 catalog reports the walnut stock and double action slide bars of the 500B and that it was available with 28" Full, 28" Modified, or 26" IC fixed choke barrels. A 1974 Mossberg ad mentions the 16 gauge. So an actual examination of later ads and catalogs might also find mention of the 500B.
Mossberg has e-mailed the owner of a Western Field 550B 16 gauge, "Sir your gun was manufactured on October 19, 1971." So the store branded versions of the 500B were produced to at least 1971. Can anyone verify production of the 500B or the store versions after 1974? Thanks.