I removed the Magpul rear flip up sight and added a standard A2 carry handle.
Before: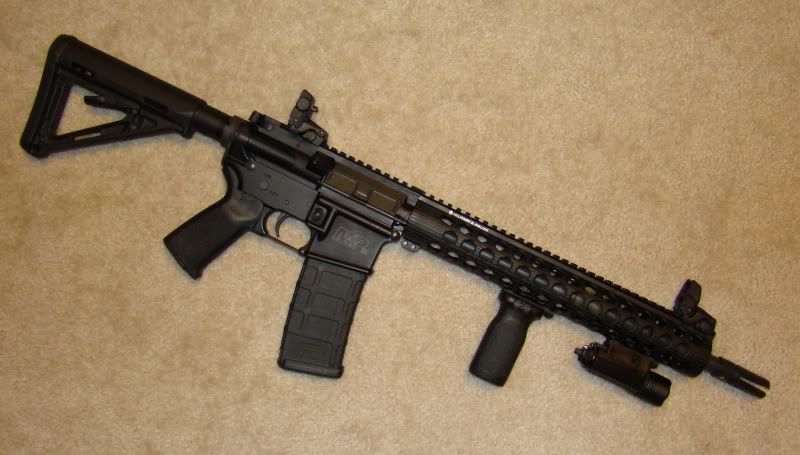 And now:
I know that some may being saying "um, yeah.....so?" No biggie right? But the reason I am happy and proud at the same time is that this carry handle was given to me this past weekend by my nephew. Who happened to have this same carry handle on top of his M4 for the last 3 years in Afghanistan.
When he handed it to me I told him I was honored to have it and thanked him again for his years of service.
I really like how it adds to the gun too. It gives it that more "classic" AR look. Plus I like all metal sights anyways. I do plan on replacing the front sight with a metal one as well.
Thanks for reading...
The Guinea

_________________


Proud Father of a United States Marine.