My new home defense/do-whatever shotgun. I plan for this to be my one and only shotgun for the most part. I'll get some range toys in the future, but this is going to be the go-to for when things seriously need to get shot.
I tried various guns, Mossbergs, Winchesters, The Rock Island M5 (really wanted to like that one but it just wouldn't cycle) in the end I liked the solid old school quality feel of the 870, and figured if it's going to be my "only-ish" shotgun, might as well make it a nice one.
So I went with a new Wingmaster Claro. Same basic Wingmaster just fancier Claro Walnut. The camera REALLY doesn't do it justice. Stashed the original 28" light profile barrel in the closet and bought a replacement standard profile 28". Cut it down to 18.something" and had it threaded for chokes. Top it off with a XS Big Dot tritium sight and she's ready to rock.
The short barrels makes it nice and handy around the house while replaceable chokes still allow you to bust some informal clays and fetch some dinner in a pinch. The vent rib, I just like the way it looks and helps me to point the gun. I consider this barrel to be the best general purpose, do-everything-acceptably-well setup. And ofcourse noone offered one off the shelf so some cutting had to be done.
This is as tactical as my shotgun needs to be.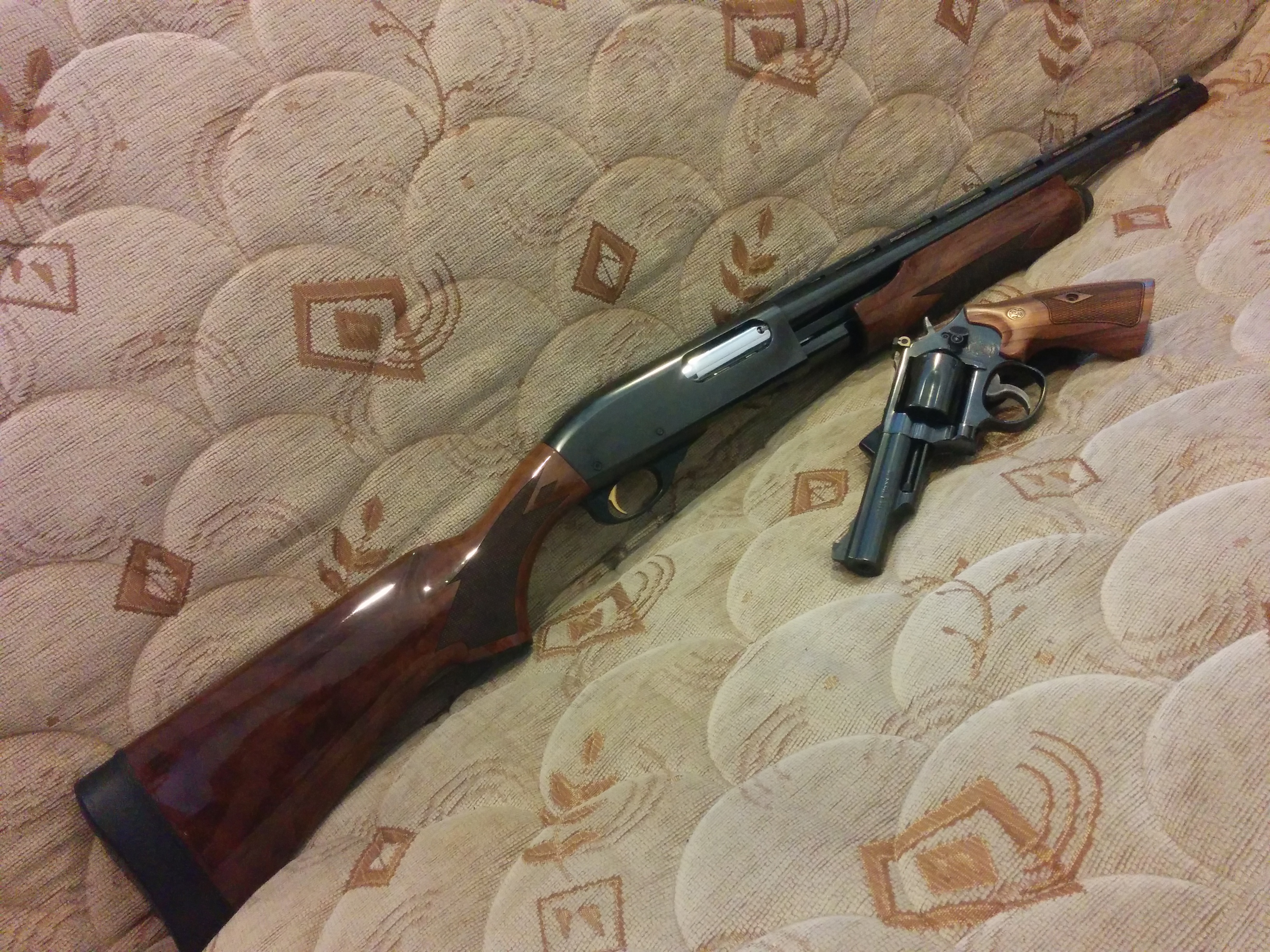 Along with it's trusty back-up. A new S&W Mod. 19-9. Also set up with Meprolight tritiums. Pretty much any gun that I think I might possibly use for real social work gets tritiums.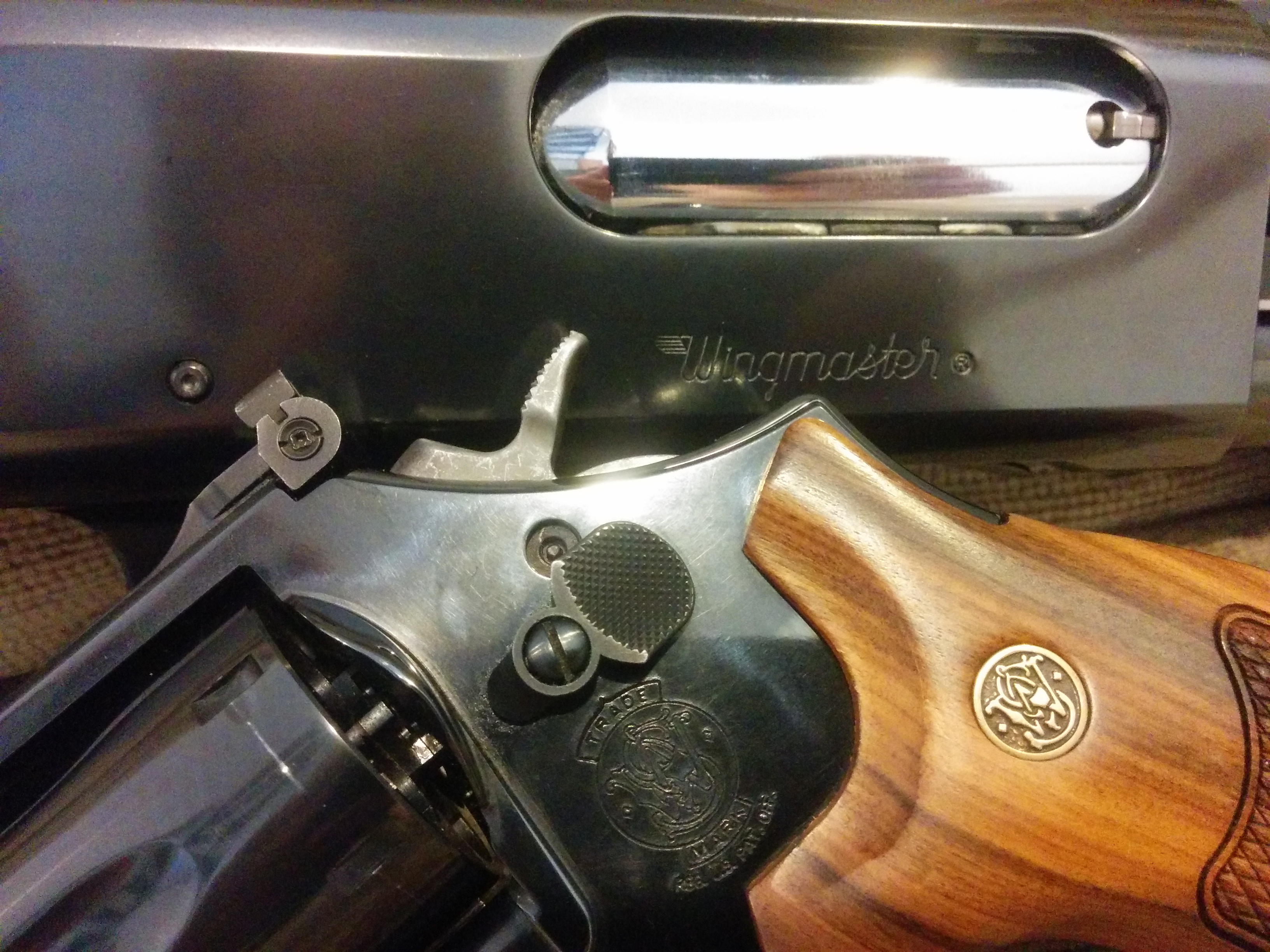 Let the Hillary Hole flaming begin
It really doesn't bother me as much as I though it would. I guess on a blued gun it kinda blends in with the finish. On a white stainless gun it's just so obvious.
I don't care what they say, I think the new stuff is built just as well if not better than ever.