Here are the 'standard' forend and the 'MCS' forend, side by side.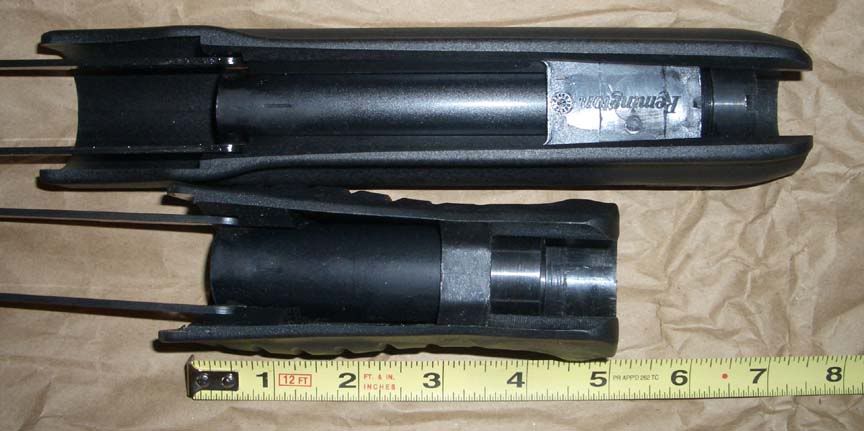 What the fine folks at Remington MIGHT be saying is that the MCS forend (grip/handle) won't work with the 'standard' tube assembly.
Note that the forend tube assembly is much shorter than the 'standard' 870 forend tube assembly.
Here is the part numbers for the MCS forend and tube assembly, and the forend nut:
#301186 870 FORE END 12 GA SP SYN BLACK (MCS) $34.00
#301113 FOREND TUBE ASSY – MCS 12 ga $33.60
#18634 870 FORE END TUBE NUT 12 GA $6.70
All of these parts are visible in the photo of the MCS forend assembly.
These parts DO work on all of my numerous Remington 870 shotguns.
IHTH,
Keith