These may be similar to what needs to be made.
Here is one of the vulnerable situations that I have found with these parts: the pivot pin for the link is a bit soft, not wear resistant (so notches form from rubbing during link pivoting, etc.) so not easily removed with a punch, plus the bolt handle body is a bit brittle.
See the cracks shown.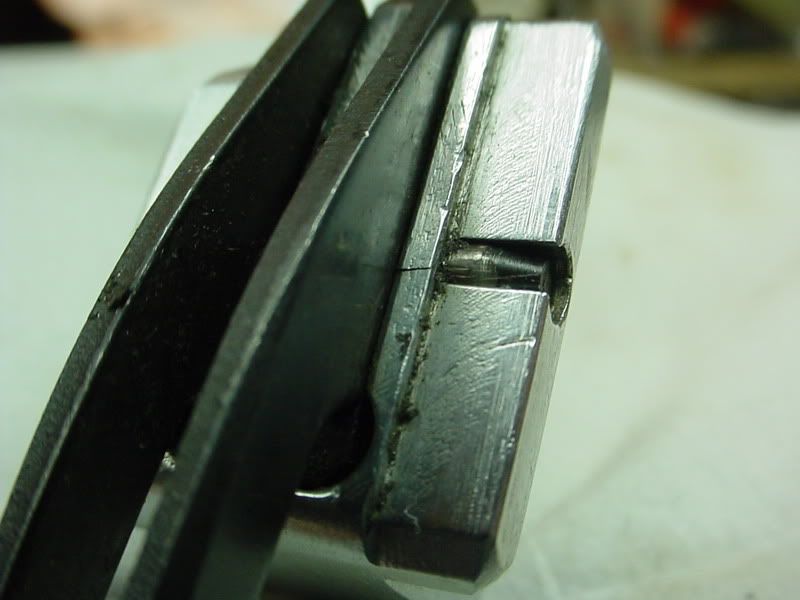 This shows a piece missing at the pin (cracked away) as well as a barely visible crack along the pin hole. These defects are not going to affect the operation of the gun, if all intruding corners and edges are minimized to prevent scrape and interference drag.
I can make one of these, if needed.
These parts are the only ones of these that I have, and will keep for patterns to copy in better metal grades and tolerances.
I always prefer to fit to the specific assemblies, since parts tolerances can vary amongst manufacturing series, dates of production, as well as wear-induced slack conditions.
kirbythegunsmith@hotmail.com