Today, I picked up the shotgun I've been eying for a while- a Stoeger p350 pump home defense model.
I also managed to put 75+ rounds through it today, and complete a pattern test. I'm pretty impressed with the gun so far, it's easy to use and comfortable to shoot. I shot a box of 3 1/2" 00 buckshot today, and barely noticed the kick. I originally got this gun because the stock was pretty comfortable to hold, and because I liked where the controls were. The safety the same as an 870, and the slide release sticks down on the right side of the reciver where it's easy to get at:
I also like that this gun will float a shell on the elevator. I tried that today, and it worked great.
Pattern Test:
I shot 4 kinds of buck, plus a box of slugs
The buck was:
Remington Managed Recoil 2 3/4" 8pellet 00 buck
Federal Power Shock 2 3/4" 9 pellet 00 buck
Federal Power Shock 2 3/4" 34 pellet 4 buck
Federal Premium Power Shock 3 1/2" 18 pellet 00 buck
The slugs were Winchester rifled hollow point 2 3/4" 1oz slug @ 1600fps
while all of them grouped fairly tight, the federal stuff grouped jsut a little tighter, and was more constant in terms of POA VS POI, so I think the best round that I have tested, for this particular gun would be the Federal 9 pellet 00 buck.
Here it is at 25 yards: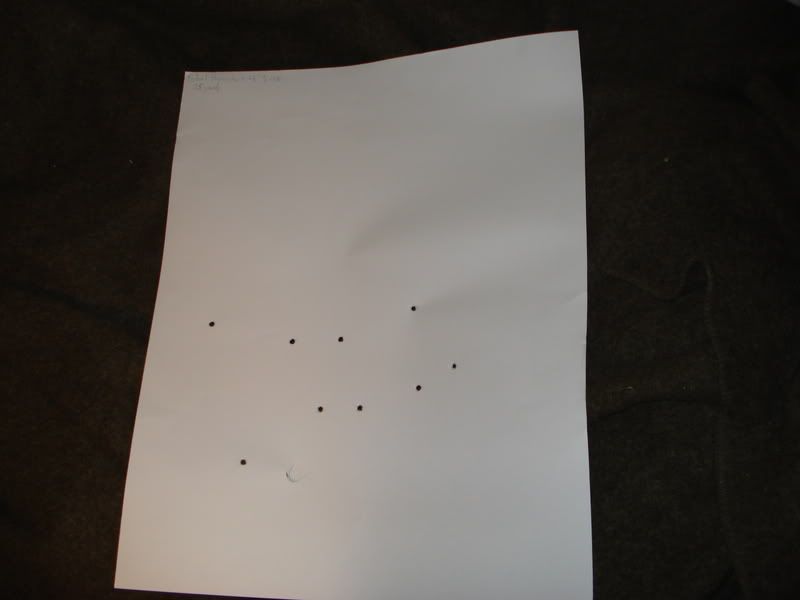 Modifications
the front bead is plenty large, but I think I'm going to paint it with some luminescent paint in case I need it in the dark.
I'd also like to add a rear sight, and this turkey and deer sight seems like a good one, except that it requires a ventilated rib to attach to. I've got a few ideas to overcome that.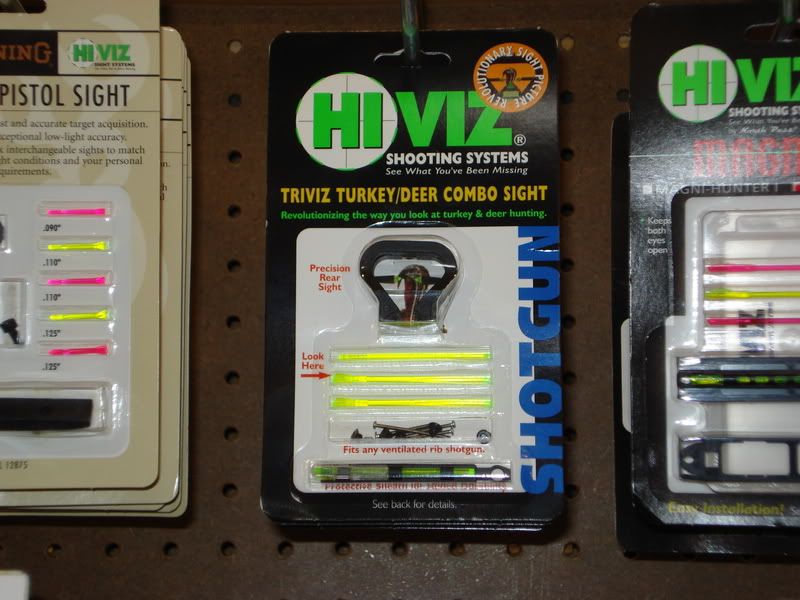 The corner between the pistol grip and the stock could use some sort of pad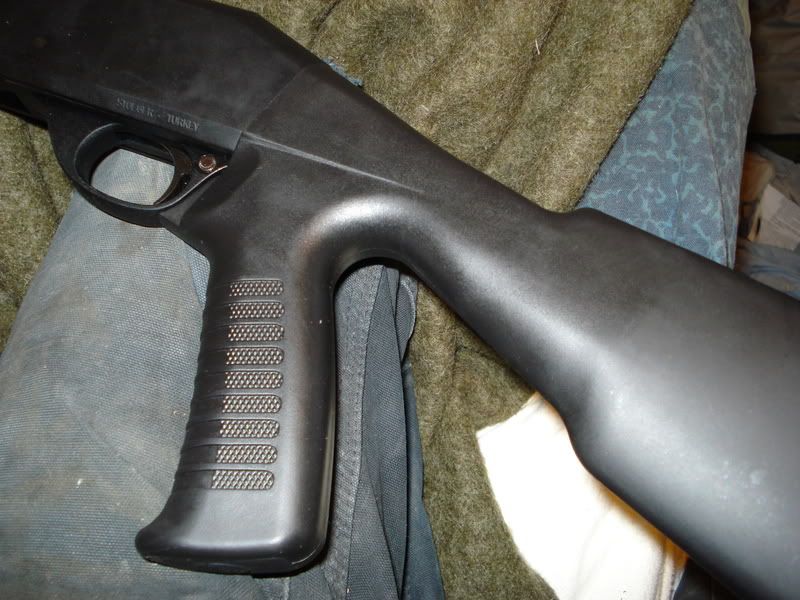 I'd also like to cook up a mag extension to make this an 8 shot gun. What I'm looking to do is machining a mag cap down and attaching an aluminum tube. I had previously thought that the mag caps were made of plastic, but I realized today while cleaning the gun, that the mag cap is aluminum.
I'm also looking to build some sort of sling- I have most of the design worked out, now it's just getting it all together.
I'd like to figure out some sort of Big head safety. I have a few ideas here, and I doubt this will be hard.
Finally, I'd like to add a light to the forarm.