This is a rehash of things that have been said in other threads but it seems to come up regularly in here and the tactical forum.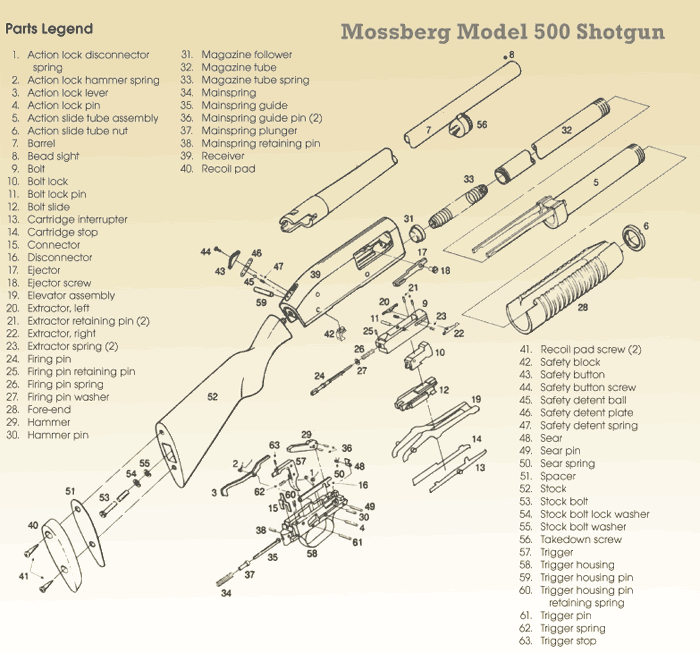 This exploded view of the Mossberg 500 shows nicely how everything fits together.
the detail differences between the Mossberg 500 and the Maverick 88 are the location of the safety. Items 42 thru 47. On the Maverick the safety is a cross bolt, trigger block on the trigger guard.
Items 5, 6, and 28 are typically one piece molded together on the maverick 88. I say typically because my maverick and a few others I have seen have the same setup as the shown on the mossberg. This is an important feature to look for when selecting a Maverick that you plan on upgrading to an after market forearm. If you buy one that is molded together, you will have to purchase parts 5 and 6 separately when you get ready to make the change. when examining the shotgun, you can see item 6 with the barrel in place and by removing the barrel, you can see item 5.
All parts and accessories outside of the safeties are completely interchangeable between the two guns. Using a Mossberg trigger group on a Maverick will leave you with no safety mechanism on the firearm