There seems to be quite a bit of interest in Coach Guns these days. Which is very cool. No secret here that I'm a huge fan of the Stoeger Coach Gun, but as an auxillary shotgun, not as a primary defense shotgun.
Your rendition of a Coach Gun isn't the kind I would personally choose (I'm not a big fan of a lot of tactical goodies anyway, even on a pump shotgun) and honestly, if I was facing serious trouble, and could choose between my Coach Gun or Mossberg/Rem pump, I'd pick the pump without a second thought.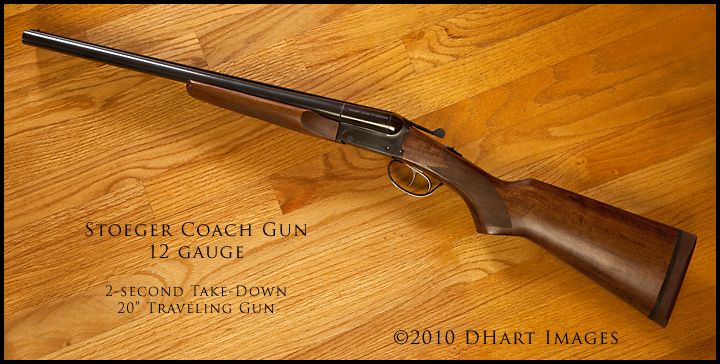 Coach Guns handle great, are exceptionally reliable (except the single trigger models), and are a lot of fun to shoot. They're short, nimble, quick and have proved themselves to be decisively deadly for well over 100 years! But for me, two rounds before a reload is less than ideal. I'm not saying I wouldn't use a Coach Gun for defense, though, as there are circumstances where the Coach Gun is the ONLY shotgun I may have at hand.
On the expectation of serious trouble and given a choice, I would reach for a Mossberg pump over my Coach Gun, strictly due to capacity
before
needing to reload. In many defensive circumstances even a really quick reload might take just a bit too long enough to lose the fight. Whereas if you could keep pumping another one, two, three, four, five shells in rapid succession, that could easily make the difference.
There are times, however, like when I'm traveling and would ordinarily just take a pistol that I now also take along a Coach Gun in a small (22") padded tripod bag. Not because I expect trouble, but if I'm out of town in a hotel or motel room and trouble comes through the door, I would prefer a 12 ga. double and a pistol as opposed to only a pistol. And the Coach Gun takes-down in 2 seconds and travels so handily.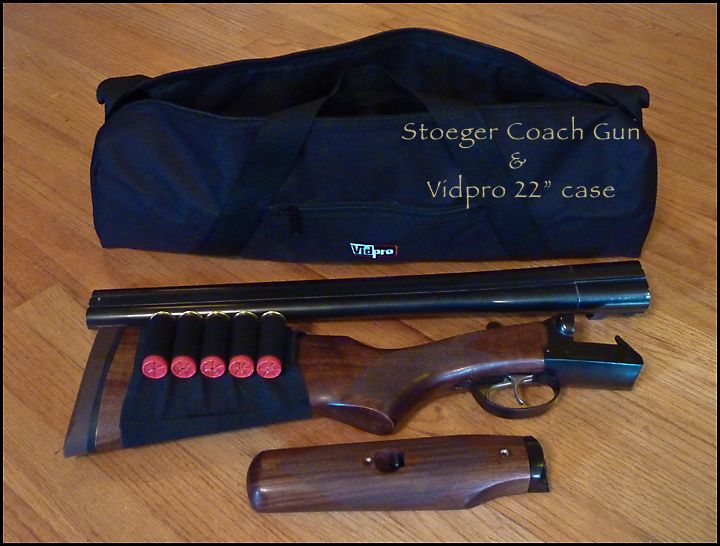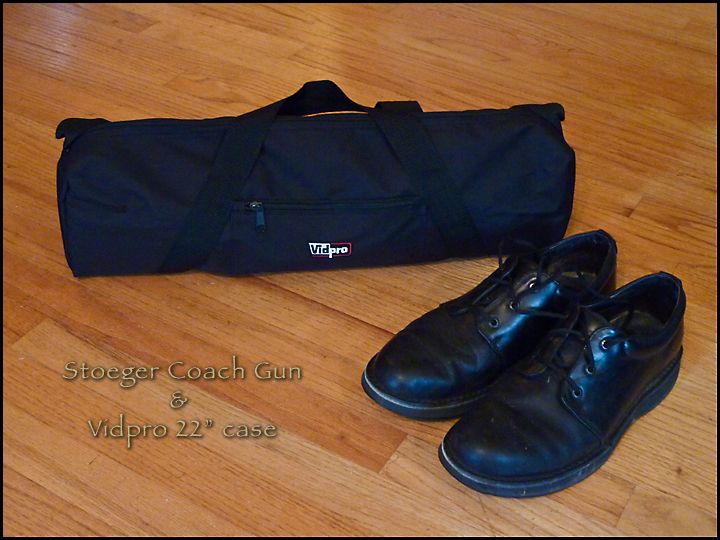 Around the house, my Coach Gun is loaded and handy... but as an additional shotgun, not the primary shotgun.
As for set-up, personally, I like a Coach Gun with just a few tweaks (open-action smoothed, chambers chamfered, auto safety converted to manual safety, nice recoil-absorbing pad.) That's it. I see no need for ports, ghost ring sights, choke mods, yada yada. As for the modern tactical gizmos... the farthest I'll go would be an elastic shell holder on the buttstock.... simple and basic is how I love it.
The Coach Gun is a close range defense tool that works great pretty much as it has been set up for over 100 years. If I wanted a go joe-tactical, I'd pick a pump or a semi for that. On second thought, I like those with wood & bluing and as few tactical gizmos as I can get away with too! ;-) Ah, just me.... probably too old school for your taste anyhow.
Enjoy that newfangled double!