Welcome to the forum!
Let me start with the basics; Winchester's plan was to put a semi-auto into the hands of as many shooters as possible so they did manufacture the shotgun cheaper than most back in 1964 and ran with it until 1968 when they made a couple of modifications and renamed it the Model 1400 Mk II. The Mk II was in production through 1972 when they dropped the Mk II name and went back to the 1400. Winchester finally stopped production of the 1400 in 1994.
One of the biggest issues Winchester had with the 1400 family was in fact quality control. While the shotgun was American made, Winchester chose to farm out many of the parts and some of those parts were plastic when they should have been steel. One example of that is the magazine throat. If you're lucky you can find a gun that already has that part replaced with a steel one.
I love my 1400. I love the way it shoots even the lightest of loads. I love the way it swings (28" Winchoke barrel), I can shoot steel shot through it and I love that it has never failed me. Ever. Is there anything I don't like about it? I cannot shoot 3" shells through it as they are (all, I believe) 2.75" chambers only with a magazine capacity of 2. Hey, they were built to be light bird hunting guns so, if I want a 3" or 3.5" I'll grab one of my other shotguns instead.
What the guns are worth is wide open for debate. Because Winchester went cheap they'll never attain collector status except to those few of us who just love the look and feel of them. Still, they are only worth as much as the next guy is willing to pay for it. Gun Broker has a few of them for sale in the $300 range but I don't think I've ever seen one actually sell for more than $250 or less. It should be noted that while the Mk II was built to fix issues of the original 1400, the third generation 1400 (1974-1994) was manufactured to fix some of the QC issues of the Mk II. Winchester had a great idea but the sure did screw up the execution!
Take your new shotgun out and shoot it and enjoy it like I do mine. Don't worry about its monetary value unless someone offers to buy it from you and then don't be mad if the offer is $200. If it came from a loved one then a price can never be put on it! I got mine as a birthday present from my brother-in-law and I don't think it had more than 100 rounds through it then and I wouldn't part with it!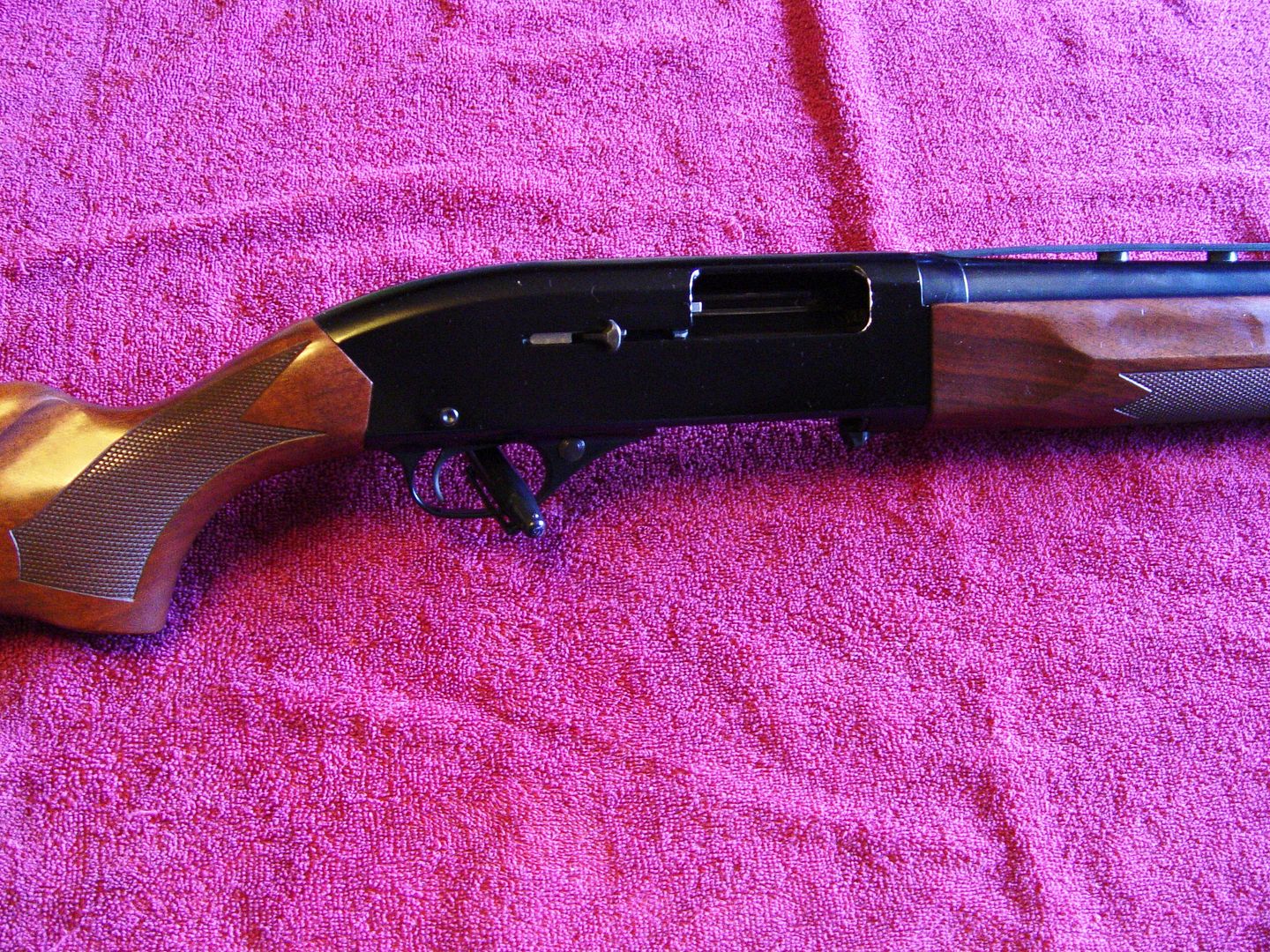 While not the best of news, I hope that helps some.
Mac