Based on a previous review I did and posted a few months ago in this forum,
Weatherby SA-459 TK Review post
, and the mag extension mod I performed which can be found on my website,
Weatherby SA-459 TK Review
I had a customer contact me who wanted to buy a 20 gauge SA-459 with the mag extension already installed.
Results look pretty good. Not many 20 gauge semi-auto HD guns on the market, I think Weatherby made a smart move with their offering. A damn good choice for women or smaller shooters. Even loaded with 8 rounds, the gun is surprisingly light and maneuverable. Working one up for my wife will give me a great excuse to add one to the HD arsenal.
I call it the SA-459 TR+ (Actually, we are working on a few other aftermarket mods for the SA-459 and we hope to start selling these as a complete package out of the shop as a TR+)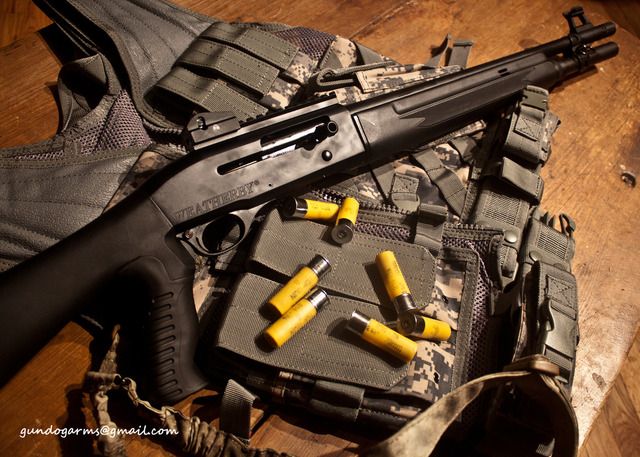 Went with a Choate mag extension for this one, and I like their package much better than the TacStar. The spring is really heavy duty and comes with a nice follower and barrel clamp/sling swivel.