I recently sold one for $75 shipped. This was the one I sold: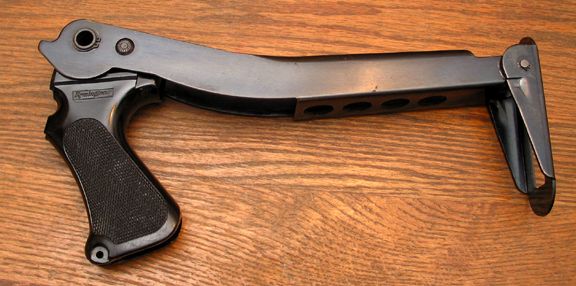 I found that the original Remington Design was unique in its application but sadly deficient in comfort. The newer sidefolding stocks were much more comfortable to me. I was happy to get rid of this one as I did not enjoy shooting the gun.
My first remington Folder came on a 870P from the early 80's. I hated the feel. When I found this one at a good price recently I snapped it up but put wood furniture on it immediatly. I was happy to get rid of it for $75 as it further reduced the cost of a fine shotgun.