Gentlemen,
from two period sources I gained new info on the pre 1909 A-5s what I find exciting. Maybe there are some who will care for this info also:
1/ early FN manual for the Browning Auto 5 in the French language.
Dating: not easy, as no printing date is given. But the 16 ga is already mentioned – by stamp marking on the cover and on the inner page 1. An amending page is incorporated describing the 16 ga in short.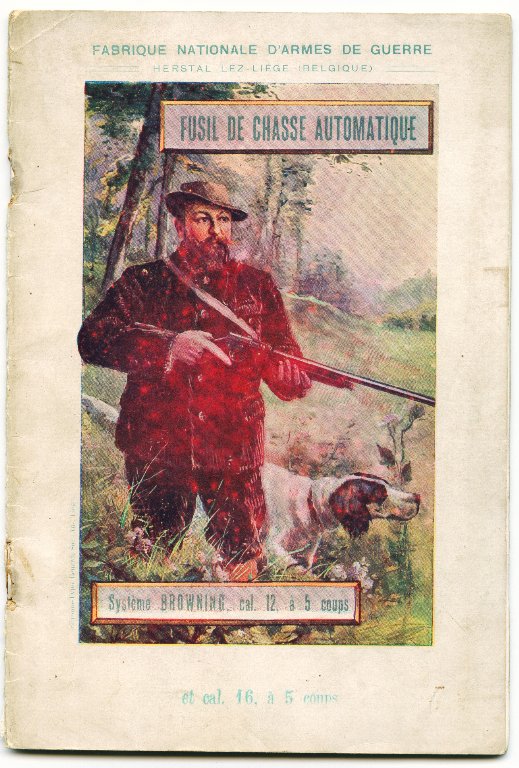 But the manual itself goes back to a much earlier master. Inside is shown a 1904 what is the twin of Jeff Mull's 1904 SN 12,658: safety type 2, magazine cutoff, but still punch hole over screw and still screw on right side.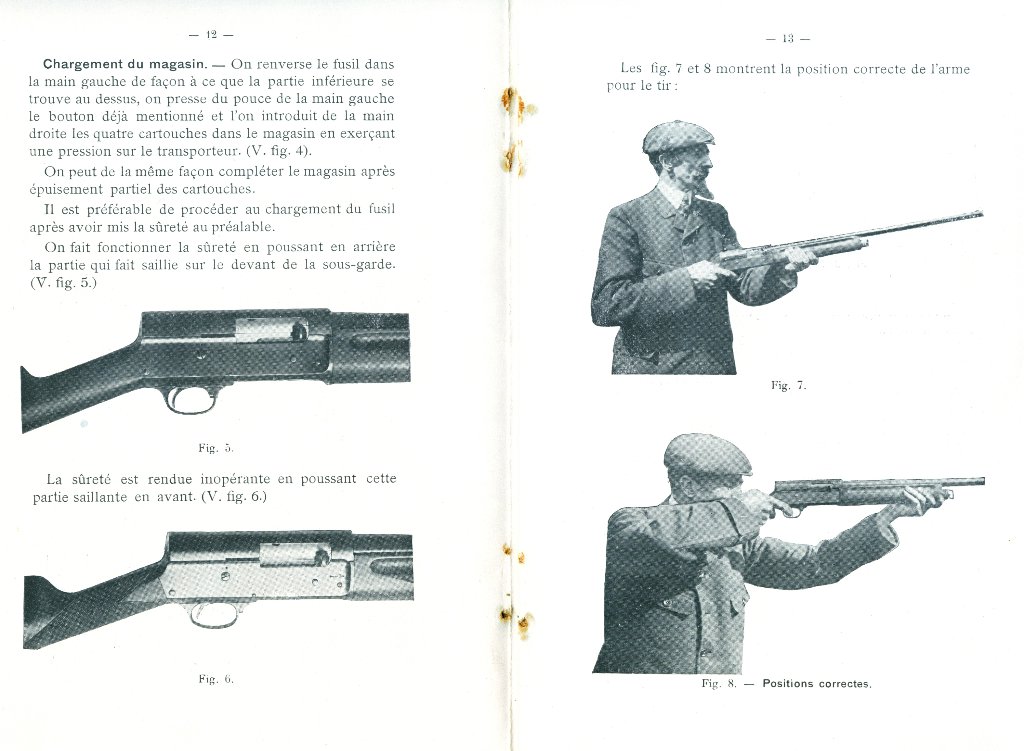 And now for the most interesting info what is a little bit like the Rosetta's stone: page 29.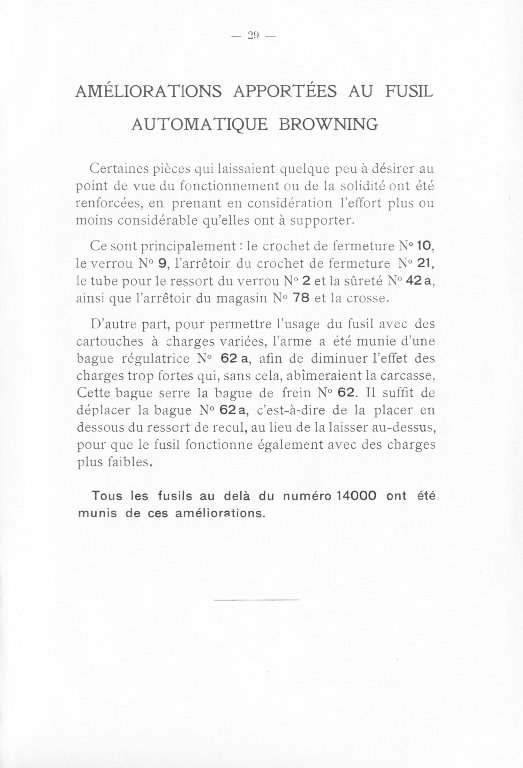 A short translation of the most interesting parts (sorry, my French isn't the best):
Quote:
Improvements incorporated in the Automatic Browning shotgun

Some parts have been strengthened for improving solidity and reliability.

These parts mainly are:

Locking block (#10), breech bolt (#9), Locking block latch (#21), action spring tube (#2), safety (#42a), magazine stop [magazine cuttoff] (#78)

Other parts making it possible to shoot different loads are the friction ring [# 62a in the French manual, #621a in the English manual].

All shotguns over SN 14,000 do have these improvements.
The numbers given follow the numbers in the parts diagram of my later English manual, except for #62a (French ) what is 61a in the English manual (what I now consider of being printed in 1910 maybe).
The SN 14,000 mentioned in this "official" FN print is most interesting – but of course not precise. Jeff's 1906 "Droopy" SN 22,629 has no magazine cutoff……but we have a new benchmark, at least. And we know now, all A-5 with a SN over 14,000
should
have a type 2 safety and a magazine cuttoff.
2/ Akah catalogue of 1908
In the 1908 catalogue of German wholesaler I found the offering for the a-5 with some remarkable new info.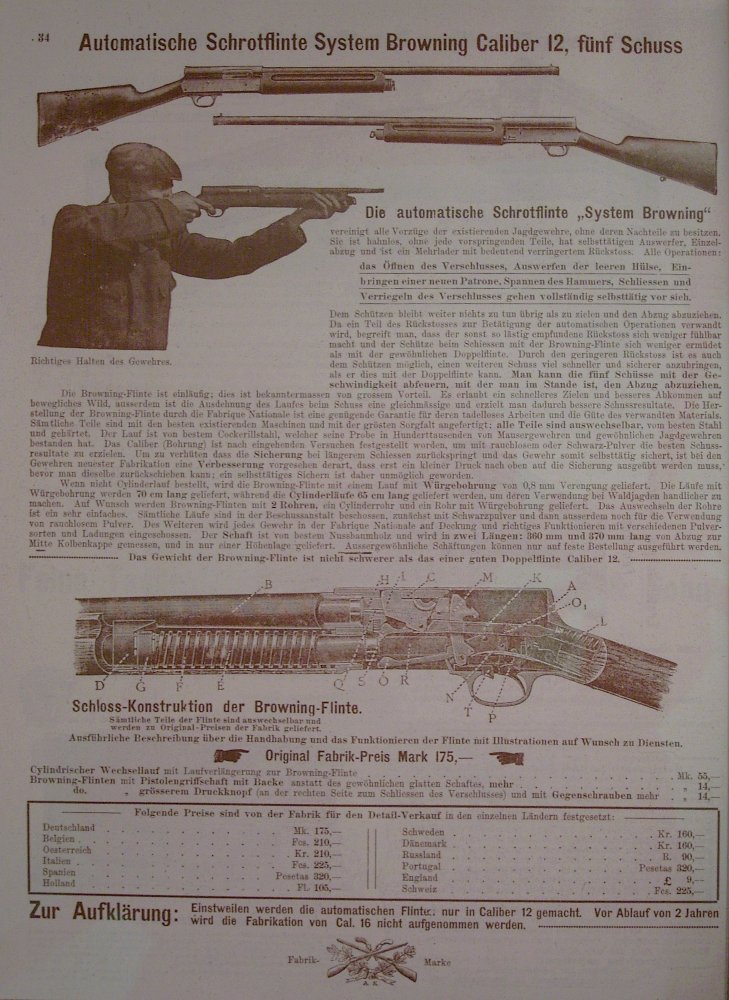 Well, the drawings aren't very interesting: the sectional drawing shows a 1903, the gun(s) on top are a 1904 and the guy holding the A-5 comes from the above shown manual. But the wording is interesting:
Price of a A-5 in calibre 12: 175 RM (Reichsmarks).
Additional price for a pistol grip stock with cheek piece: 14 RM
Additional price for large carrier latch button and lock screws: 14 RM
So, as an option the large carrier latch button and lock screws already were offered in 1908!
Regards
Martin