Gentlemen,
yesterday I brought home a new toy: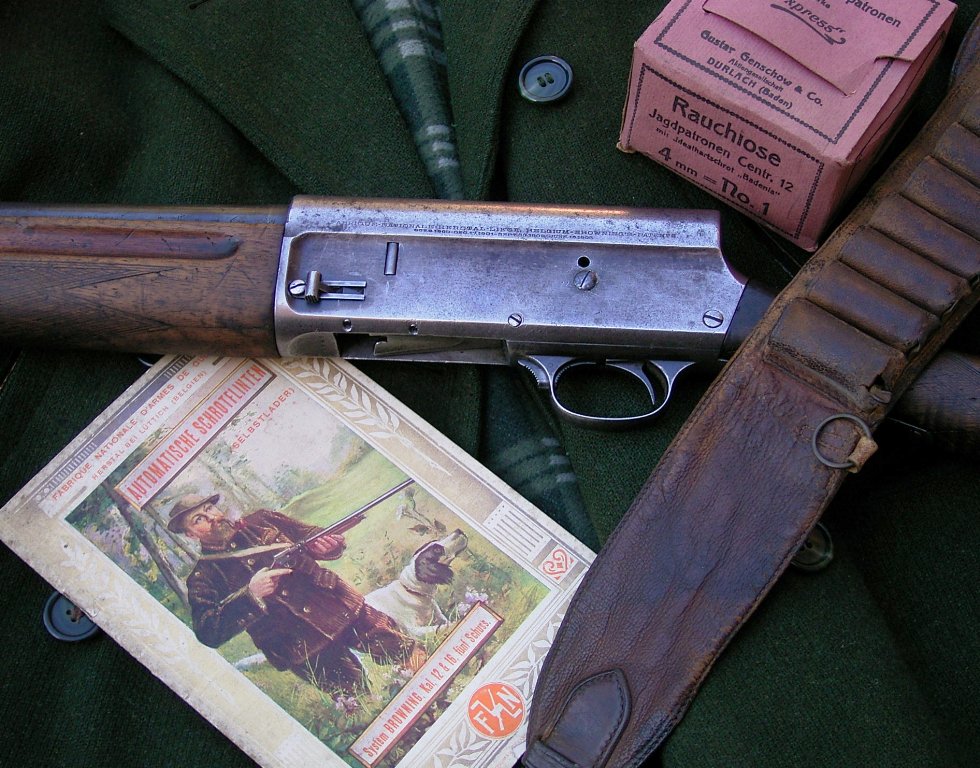 Serial number is 1842 and it is the oldest A5 I currently own. Unfortunately, another "project gun" having a lot of issues:
- Barrel not matching (SN 31350 – consequently, taken from a 1909 gun)
- Breech block not matching (probably from the 1909 donator)
- Operating handle not matching (ditto)
- Stock cracked and chipped and lousily repaired (and I don't know yet, if it can be repaired)
- Original hard rubber butt plate chipped
- Magazine tube loose – it can be unscrewed by hand (!)
- No blueing remaining, pitted
After I picked up the gun from the seller I visited a friend living 10 miles away from the seller. I showed him my newest toy, he grabbed three shells and said: "let's check it out". We went out, I loaded the gun and fired three times.... no malfunctions, just perfect. Honestly, I did not expect it. The gun looks poor and it belonged for decades to a farmer not taking any care for the gun.... but it worked! That's an A5!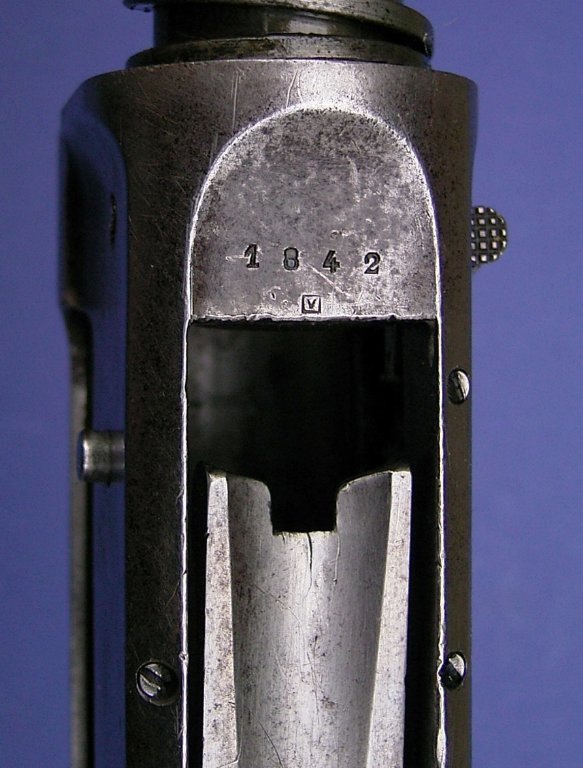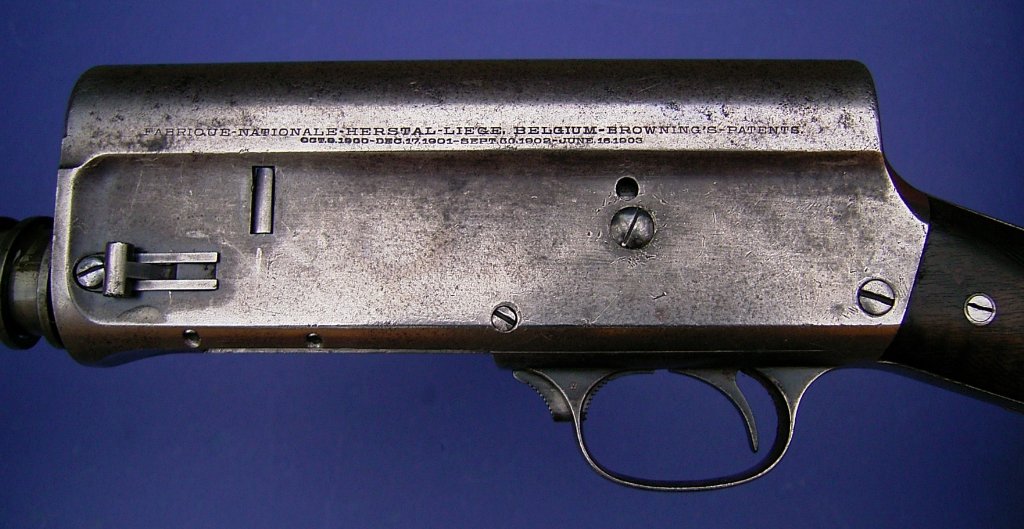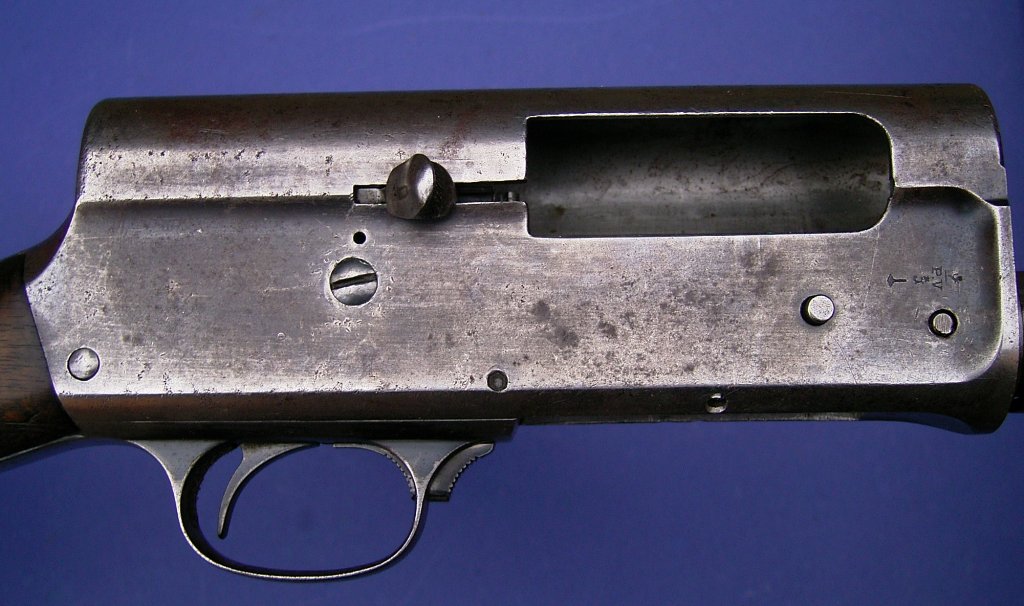 Anyway, beside the issues it has some good points:
Forearm matching and is in not that bad condition


Unusual features:
SN makes it a 1903, but is has already the type 2 safety, as well as an magazine cut-off. Technically, it's a twin of "deke12ga"'s #2506 shown and discussed here:
viewtopic.php?f=53&t=202856&p=1674208
Features are:
1903 SN
1903 receiver (note the "punch hole" over the screw")-
But like deke12ga's #2506 it has later features, like
Type 2 safety
Magazine cut-off
Trigger grouping is matching and has matching SN: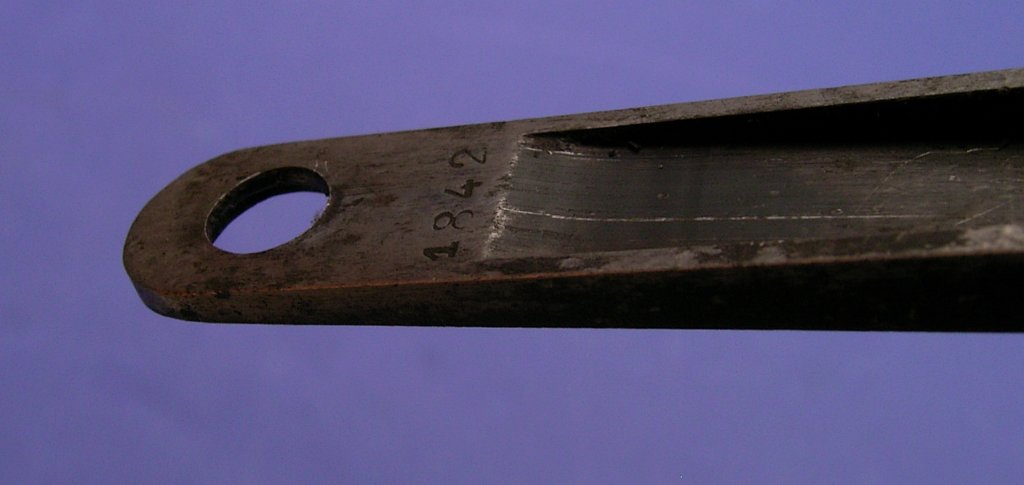 Interestingly, I discovered a feature, I did not notice a while back: magazine cut-off is different, in so far, as the spring is shorter and the back of the lever is smooth in the cut-off position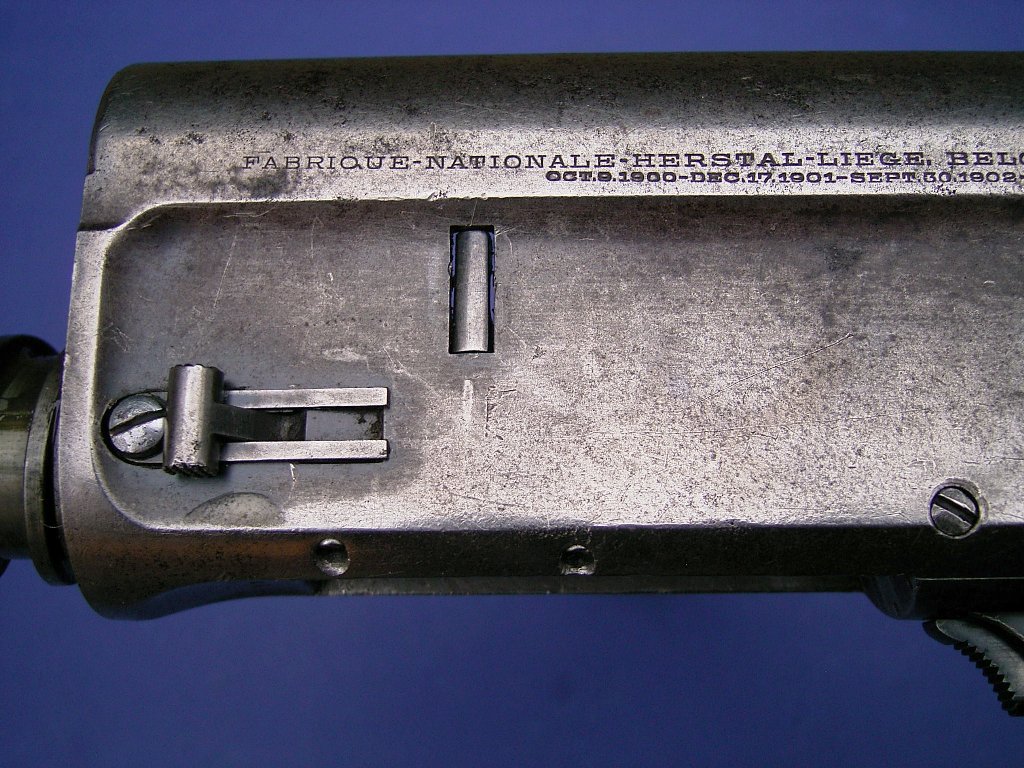 - while the later ones (even on my 1904 variation SN 12400) have a convex back with a surface over the spring. Additionally, I noticed, the early ones have a shorter spring. Notice the distance between the spring and the magazine stop: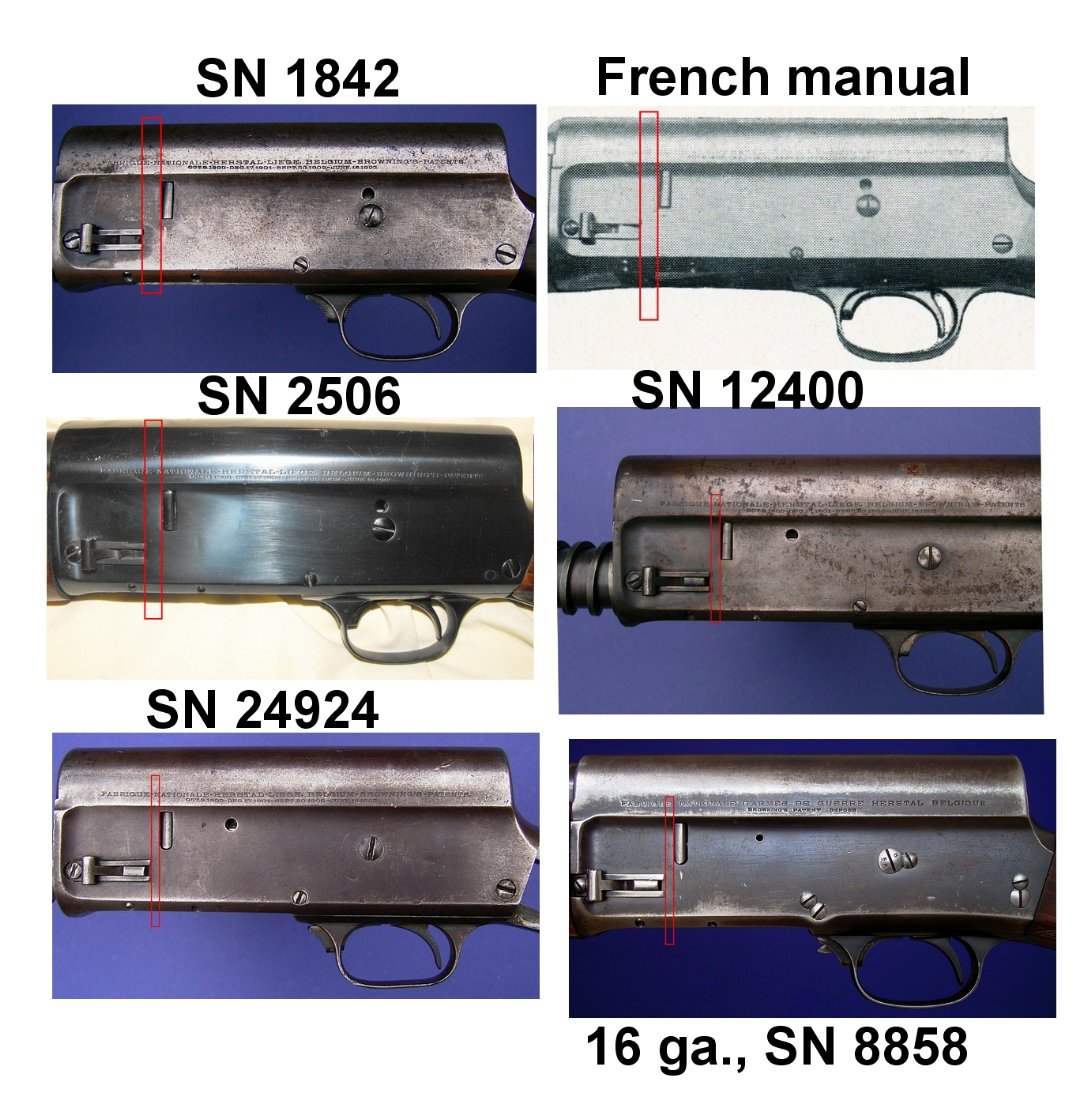 Even in an early (French language) manual I own the spring is shorter. Note the distance between the magazine cut-off spring and the cartridge stop. The border lines are between "E-N" of FABRIQUE-NATIONALE on 1842 and 2506 (and probably on the one from the manual also), while on later guns the lines are between "-N" only - distance is shorter.
Anyway: I hope you'll enjoy. And I hope you'll get a feeling, how happy I am with my new toy. Yes, it's far away from being mint – but it's very, very difficult to find any pre 1909 made A5 here in Germany. And a 1903 was a dream… OK, I still preferred to get the one with the suicide safety, but for the time being…..
Regards
Martin