On the 20 gauge, the rod that sets the auto safety is on the left side of the gun towards the top of the receiver. The manual calls this an "asta per sicura automatica", and my Google translate tells me is a "rod to secure automatic". See the pic below.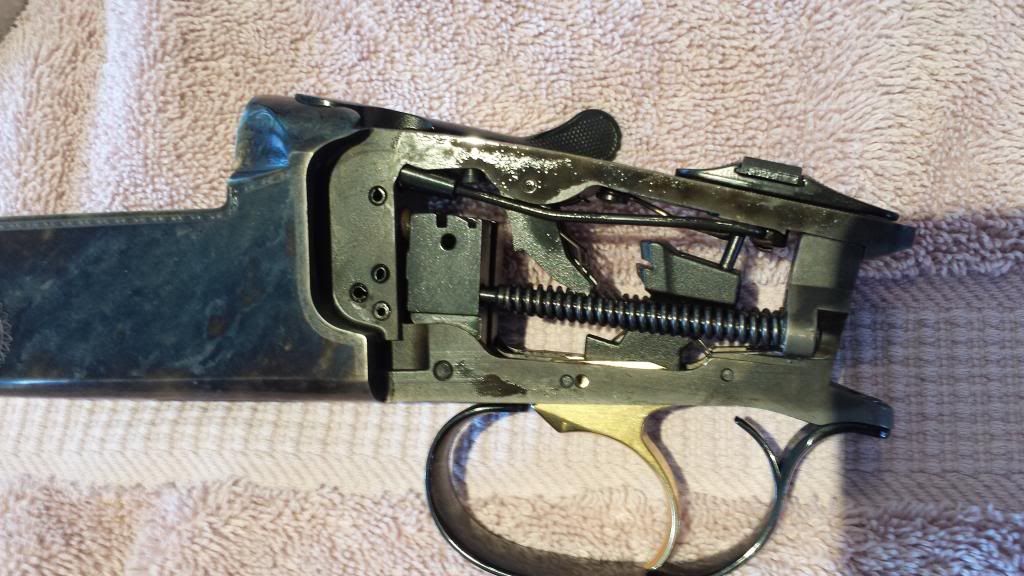 Now I am not a gunsmith, and with that said I welcome comment by those more knowledgeable then me, letting me know that I am really *#@%ing up my gun.
Grab the rod where it attaches to the safety lever and pull toward you until it clears the safety and spring. It is slightly flexible and will slide out with out damage. Then, pull the rod toward the rear of the gun to fully remove it. Here is a pic of the rod removed from the receiver.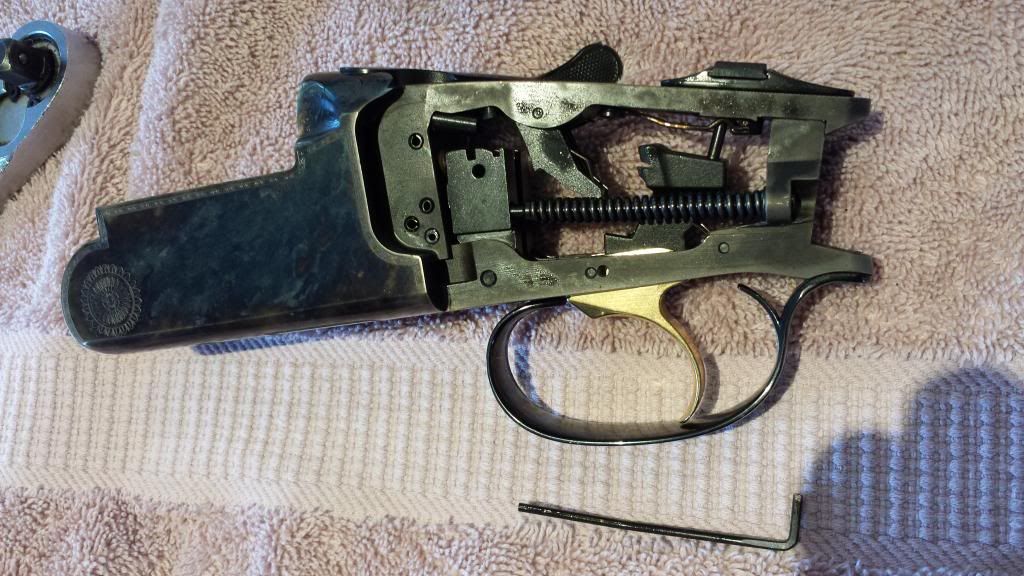 Now, don't do what I did and put the gun back together only to find out that the auto safety rod also keeps the safety switch from falling out of the gun. What I did after I found that out was to go to the local Ace Hardware and buy what I remember as a 1/16 X 1/2" pin to install in place of the rod. See the image below.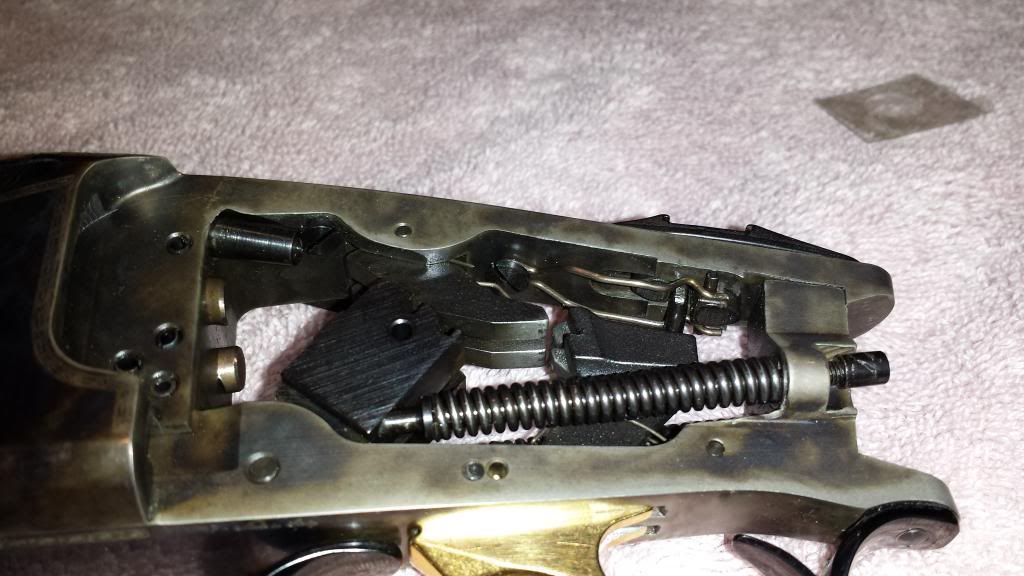 Removing the safety rod caused the safety switch to be noticeably stiffer. I'm thinking that this may actually be a benefit to those that mentioned having trouble with the safety re-setting when shooting 3" high power loads.
One concern I have is that the rod may eventually walk sideways and end up scoring the inside of the stock. One alternative idea that I came up with is to maybe buy another safety rod from ??? and cut 1/16 to 1/8 inch off the front end so that whatever hits the rod to engage the auto safety when the breach is closed, doesn't make contact. I want to keep the original rod incase I need warranty work.
Anyone know where I can order the safety rod from?