Discussion Starter
·
#1
·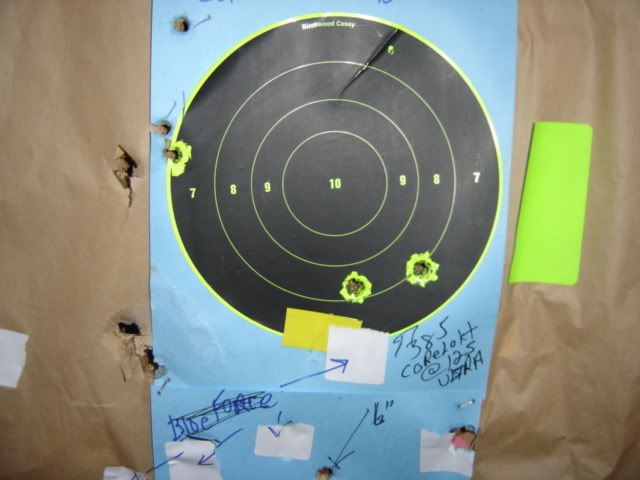 125 yards, Remmie Corelokt 385 grainer, Ultra Slugger with 3 X 9 scope, solid bench rest.
Note the three shots on the left side of the large bullseye and a little high.
Those are the 385 Rems and measured 3".
Not bad at all.
I adjusted the scope to center the group and bring the point of impact downa bit.
Lo and behold the usual hi-speed sabot flyer bit me again.
Note the two good shots then the inevitable flyer spreading the group to 6" at 125 yards.
Poop!