Discussion Starter
·
#1
·
I picked this gun up used a couple months ago. I've put probably around 1000 shells through it. It's actually a SuperSport with what I believe is a Sport II stock/forend. On top of that, I put a Montefeltro 26" barrel in place of the SuperSport's 30". It's a bit of Frankengun. But I love the way it shoots and it performs flawlessly.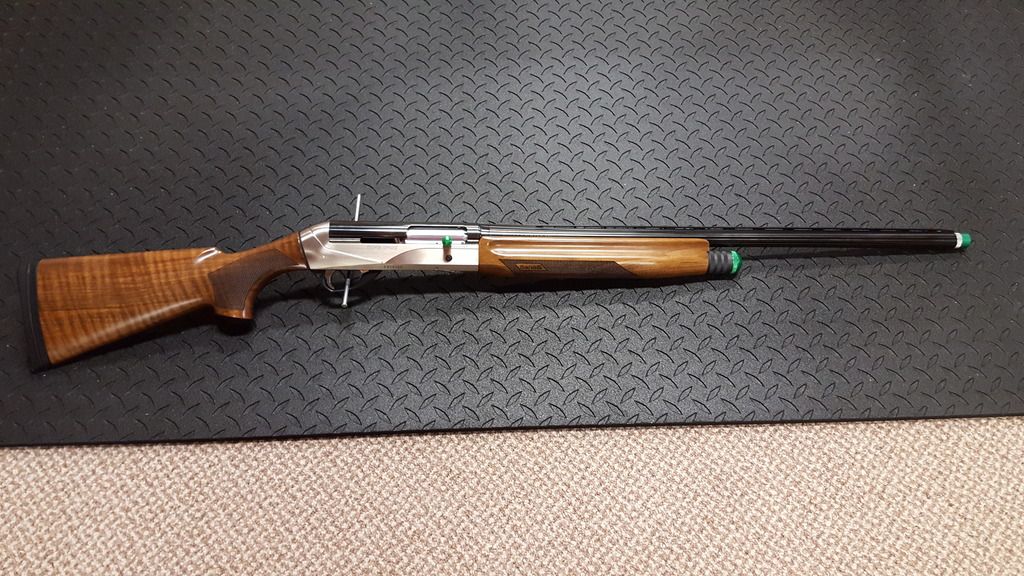 After 6 rounds of skeet yesterday, I noticed the stock was splitting a bit at the receiver: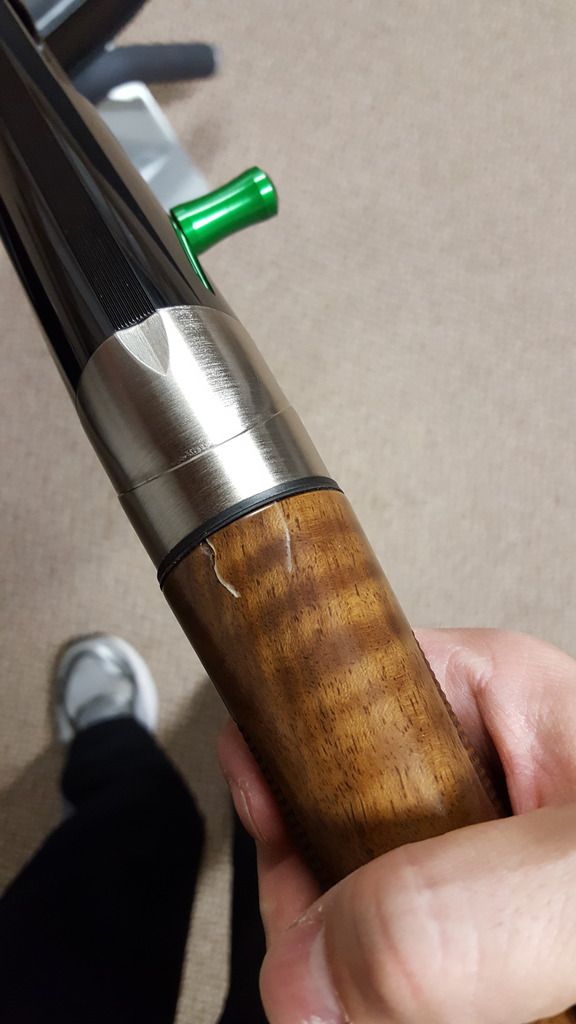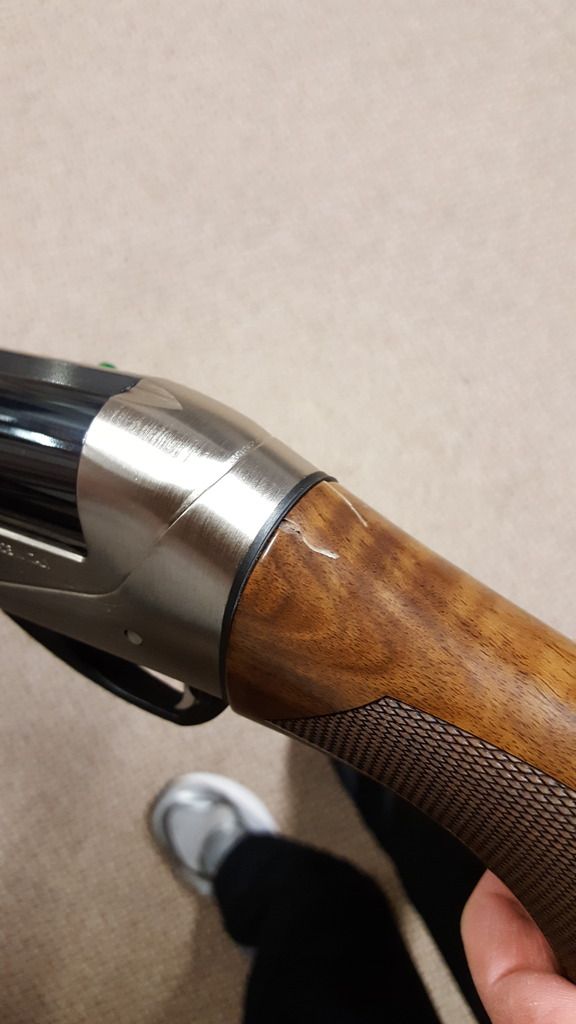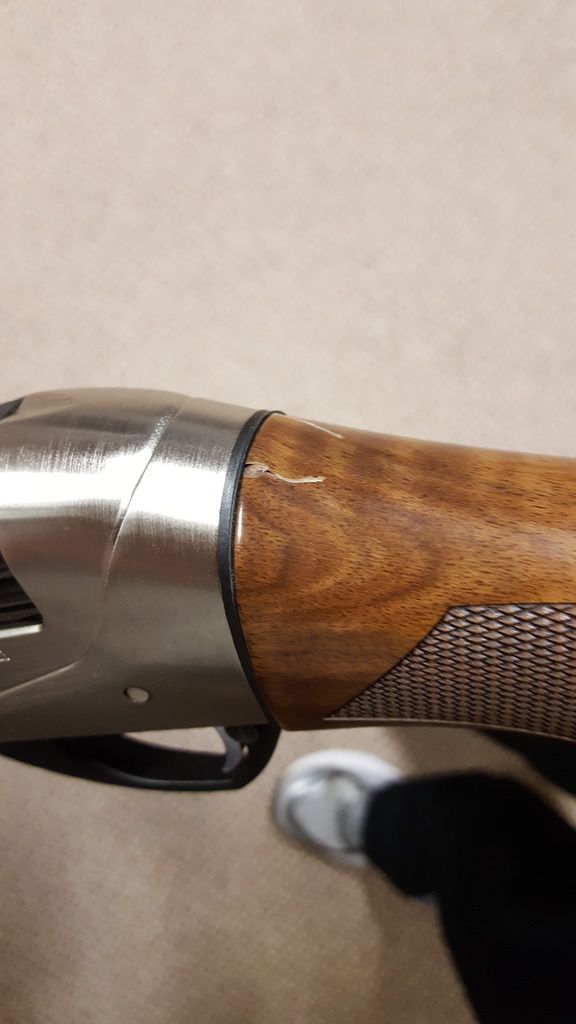 Next 2 pictures show that the cracking is full thickness and not just on the top/outside of the stock. Almost looks like the post from the shim could have caused it?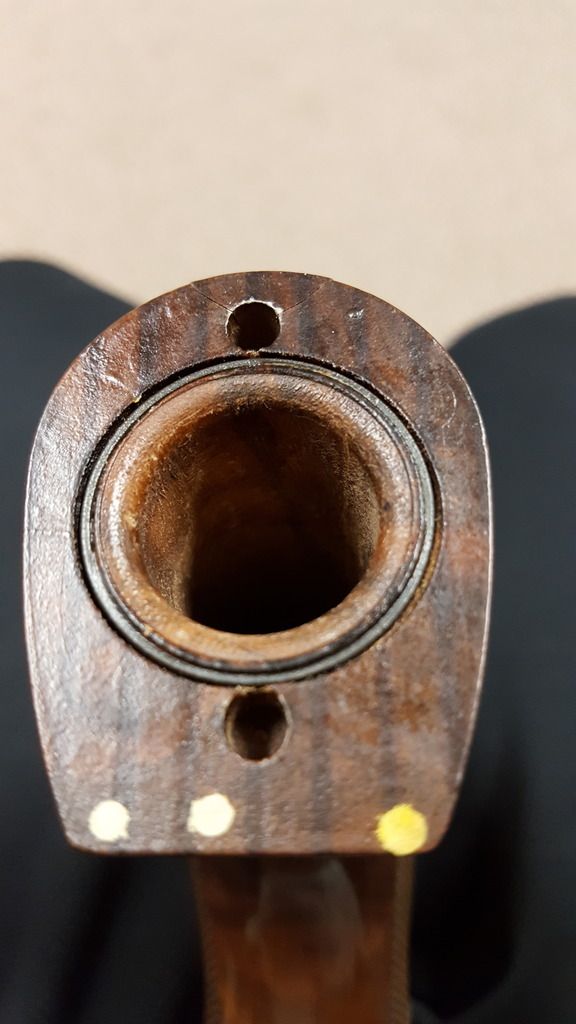 Luckily, I have the carbon fiber pieces that came with the SuperSport to serve as substitutes until I can determine if I need to buy new wood. I really prefer the look of wood over the carbon fiber but at least I'll have functionality.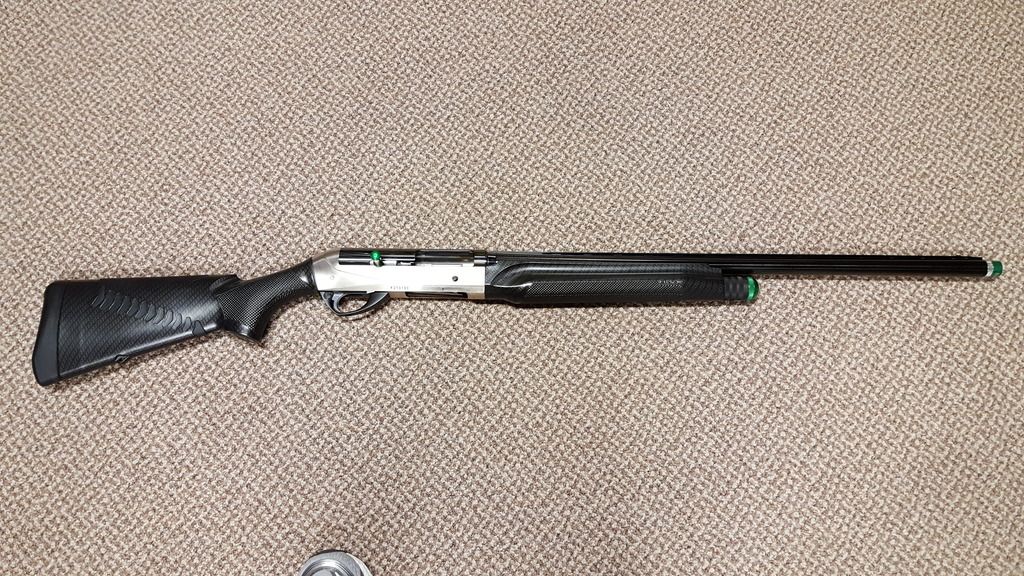 Any thoughts? Fixable? Toss it in the trash? Firewood?
I should also add, that I shoot lefty. Which means I set the shims up appropriate for that configuration. The gun is right-hand eject and came with right-hand shims installed, obviously the previous owner was likely right-handed. The thought crossed my mind that, perhaps after years of being shot with the right-hand cast and then suddenly changing the configuration might have weakened the wood... Further still, I've been experimenting with different combinations of drop shims. Maybe the wood just decided enough was engouh.