Just for reference on these KTW cartridges, although the federal law does nothing to prevent people from owning, buying & selling such pistol AP cartridges, there are some states that have restrictions. The federal law is just about commercial importation, commercial manufacture, or a dealer selling to the public, and even then you can still do all those things as long as you have a class 10 and/or 11 FFL. The more restrictive laws are the ones from certain states, which although they are virtually never enforced except against apprehended criminals committing other crimes, they are on the books. The pic below shows the states with certain rules. Unfortunately, KTW does fall under the auspices of several states' anti Teflon-coated bullet laws, but again these are virtually never enforced: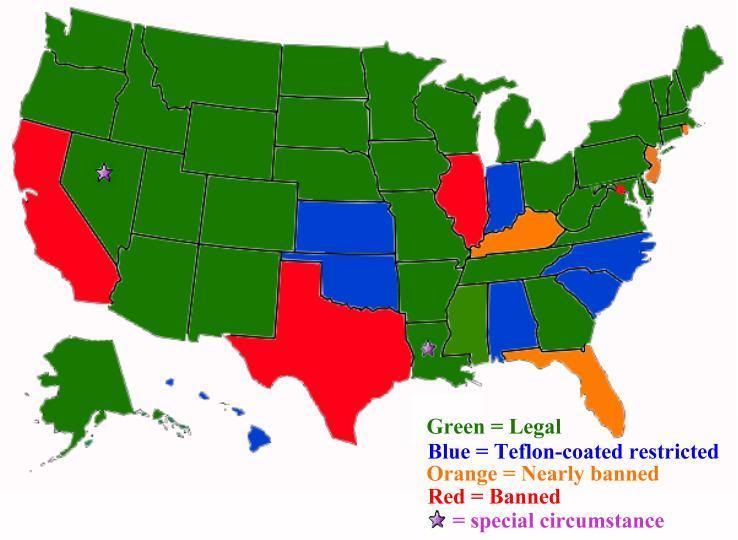 CA, IL, TX, and Wash D.C. have total bans on pistol-AP, while FL, KY, NJ, and RI have almost total bans (only truncated AP projectiles banned in FL & RI - not round nose). The blue states are all Teflon restricted. Nevada is illegal to sell only, and in Louisiana you need a permit from the police. Most of the country is fine though, and even in the restrictive states if you are law enforcement, or if you have a class 10 or 11 FFL, then you can do anything anywhere with such ammo. Here are some pics of KTW ammo, and some other pistol-caliber AP ammo that I collect: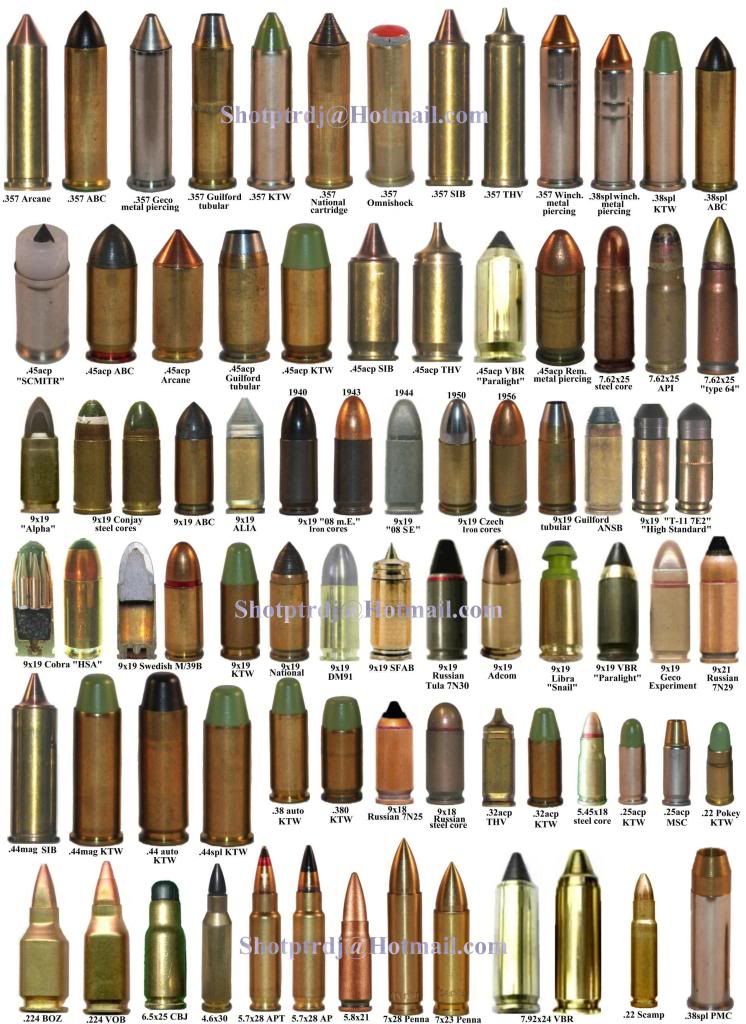 Anybody else collect this ammo? I am always interested!