Discussion Starter
·
#1
·
A bit of a strange turn today. I went to the visitation of an uncle who had passed over the weekend. I've driven past this pawn shop a blue million times, each time saying "man, I gotta stop in there someday". So after attending my uncles visitation, I'm on my way back to work and I figure, "heck with it, todays the day".
I go inside and it looks like the usual pawn shop. Guitars (why do all guitar players go into hock?) and crappy audio equipment all over the place, chainsaws and other assorted power tools that nobody wants, and then the gun rack. Row after row of cheap post 1964 Winchester .22's. A couple of dozen Mossburg 500's that all look like they were drug down the road a mile or 2 before being brought in. A few muzzleloaders that look like they'd been scrubbed with muratic acid. A butchered, (and I mean butchered) M-97 with...get this...a scope mounted on top of it. The tag said "Turkey Gun"......and then I see her. A 1961 Sweet Sixteen. Her wood has the finish peeling off in spots, but the wood itself is solid. It has the obligatory Pachmayer recoil pad, but a nice period pad is in order. Beautiful rust blued barrel with a couple of rubbed spots from the forearm, and a receiver with nary a scratch on her. Original blue that looks like it did in 1961. I probably paid too much for her but I paid less than I've been able to find one in this good of shape anywhere else. Since Mr. Mull did such an outstanding job on an A-5 refinish job for me before, I plan on begging him to do a repeat performance on this ole gal.
A few pics are in order...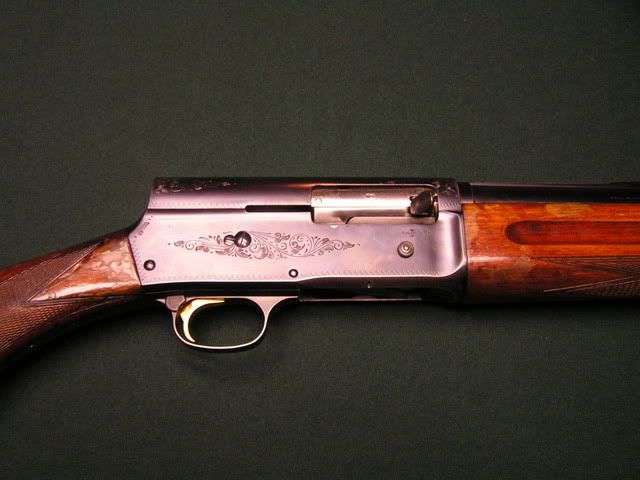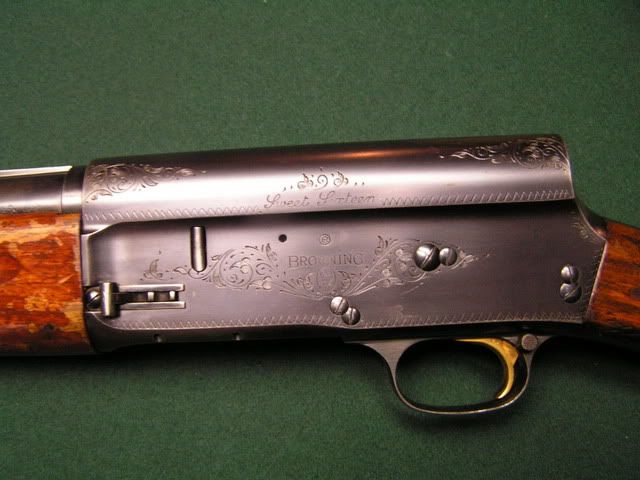 She came with a 28 inch modified, vent rib barrel. Life is good.