Discussion Starter
·
#1
·
All right!
I've taken my sweet arse time with this project; but it's finally done!
Enclosed herewith are the most recent fotos of my beloved AL-2 that just came back from Carlson's after having screw-in chokes installed.
Mods consist of a new Limbsaver, Hi-Viz fiber optic front sight, steel mid-bead, barrel/mag cap/frnt&rear forend caps reblued, complete strip-down and cleaning/polishing and finally the new chokes were installed. Skeet, Light mod and Improved mod should cover all my bases in lead or steel.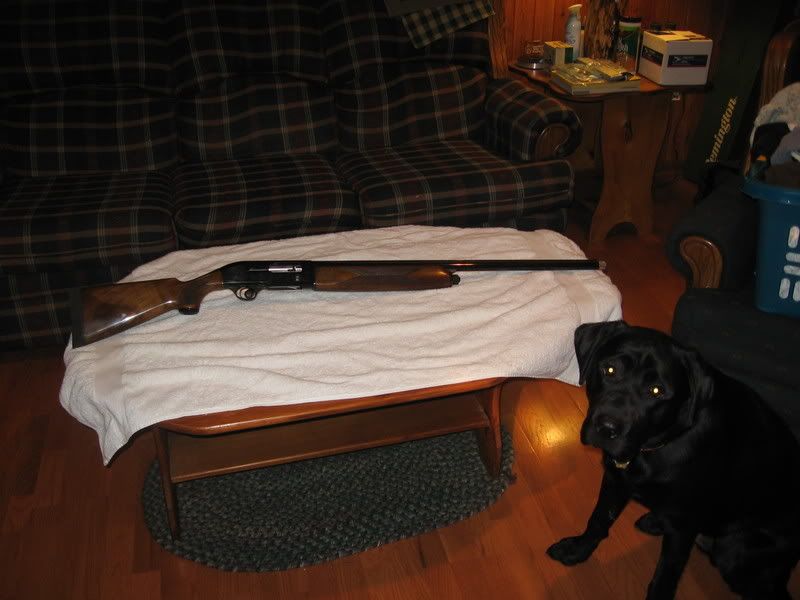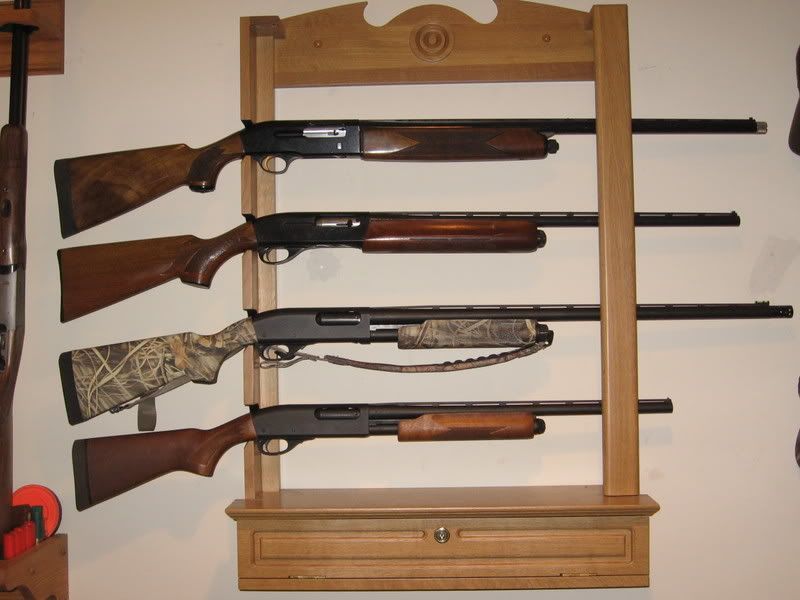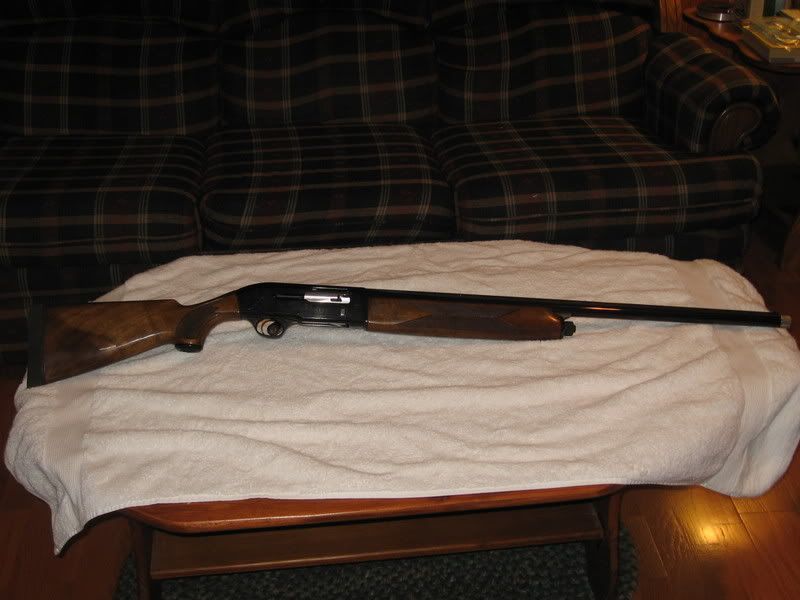 Ok, so one of these is a repeat. Sue me! I'm as proud as a puppy with two peckers over this gun! I've got around $440 into this gun(considering it was a gift to start!).

So OK fellas! Let's have a little feedback (i.e.- validation!)
Whaddya think of my project? I'll try to post some better pics tomorow when I have some better background light.
BB
:wink:
PS- the 1100 20 Ga. under it on the rack is the next project.
All I'm gonna do is strip/refinish the furniture and cut to the wife's LOP and install another Limbsaver.