Spankey said:

In true bird country do you guys recommend a 20 gauge? Your birds (heck of a way to put it) have to be tougher than what I may have experienced here. I know you handicap yourself with shell selections when you shoot a 20 gauge. I've had to order some stuff from my local gun shop just to get quality factory ammo in 20 gauge I wanted.
Opening weekend was last weekend in Illinois, and as usual I hunt more days than not. I've not shot a pheasant since yesterday, and here he is: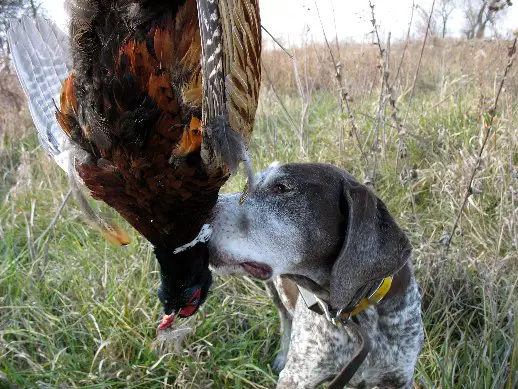 Over the last 40 years, I've averaged over 30 wild pheasants per year out of Illinois ditches. I must have wasted the first 10 years of my life?
I've taken well over 1000 pheasants with 20 and 16 gauge alone. The pheasant above was dropped dead with a 20 gauge @ 42 yards.
Really, "recommending" gauges doesn't have much endearment for me, as they all can work when used within their parameters and the championing of a ***** has little future. However, for my purposes, a 20 gauge is not just equal to a 12 gauge, it is superior. That's why I hunt with them far, far more than 12 gauges-- why else?
The three 20 gauge pheasant guns that get the most use these days are a Browning Mag 20, Beretta 303, and a Browning B-80. All use Trulock PH extended chokes, and all have been patterned with most commercial loads available today.
I use lead for the most part, and the pattern board proves that 1-5/16 oz. Federal Grand Slam #5 shot, 1-1/4 oz. Fiocchi Golden Pheasant #5 shot, and 1-1/4 oz. Winchester Super Pheasant loads are the current best of breed-- obviously, clearly, unmistakably outpatterning
many
12 gauge 1-1/4 oz. loads (though certainly not all).
Using 1-1/4 oz. of the best patterning #5 shot 3 inch shells you can find for your gun, and if you do your job... I can promise you that strong, wild pheasants will drop dead from the sky for you out to 55 yards without a hitch.