And after 62 years of wild pheasant hunting, let me tell you, to use the 12 gage! Period! Unless you are an expert and don't mind severely limiting your range and number of shots. (You already admitted that your are not, or at least are not experienced!) Otherwise figure on losing lots of wounded birds because you didn't!
Last year at this time, I had 9 or 10 birds in the bag. Carrying a 20 gage, in my old age! Shame on me, I knew better! Both the wife's and my 20 gages went on the sale block, right after we got back from the yearly trip to ND and NE.
Replaced with Benelli Ultra Light 12 gages. 6 pounds, light as most 20 gages and can be loaded to match the 28, and 20 gage, and yet handle 3 inch 12 gage ammo. Yes, the hunting was a bit better this year, in numbers of birds seen, but vastly better in the bag and in
sharply
less cripples! So far, 33 pheasants, two turkeys and a couple of little birds.
First days take.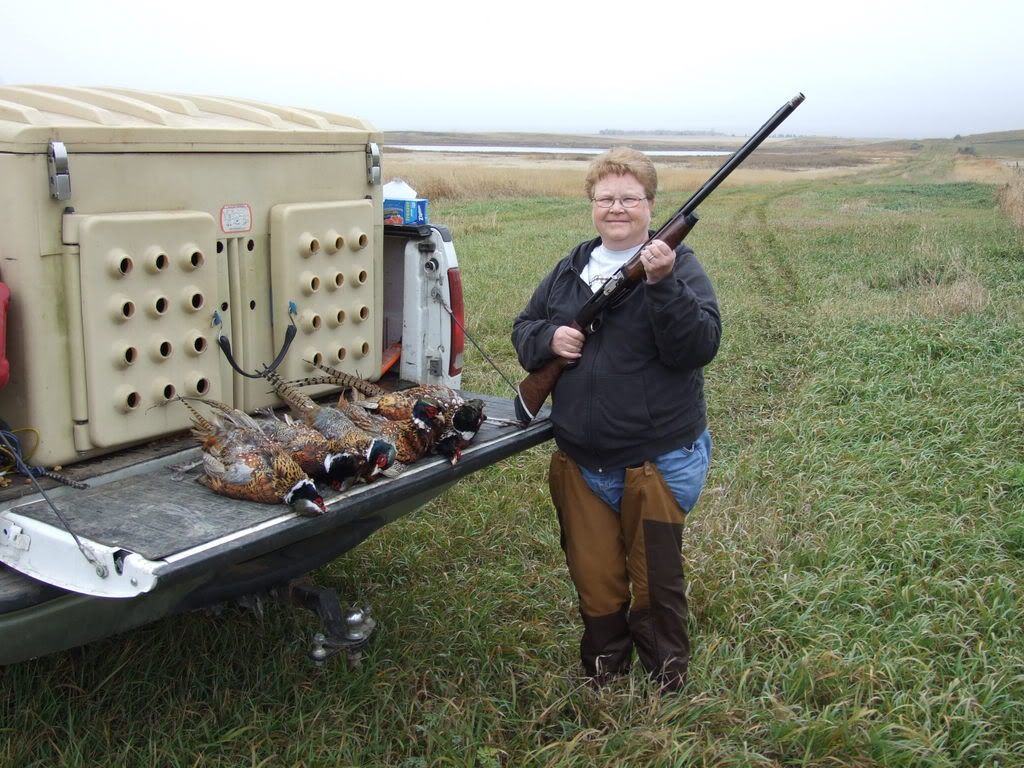 And a little interesting note about one of those. The very first one was taken about 20 minutes AFTER legal shooting hours, still 10 minutes to sun up. It was taken in the truck headlights, the fog was so thick, that if it had made it out of the lights, it would have been gone. Now, that was a 20 gage shot, or could have been!
Clyde