Discussion Starter
·
#1
·
I had 6 of the Plat. Tip Win. 400 grain sabots left over from last year.
Since I have been playing with the USH I thought I would try them today.
I must say that these worked better for me than most of the other hi-speed sabots.
No prize winning accuracy but accurate enough.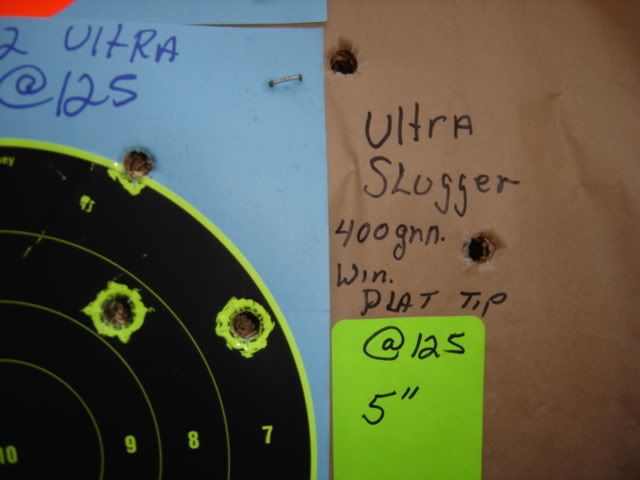 This 125 yard group of 5 shots from a solid bench rest isn't too bad at 5" but it sure is a far cry from the unsupported claims of 2" groups some guys are claiming.
My opinion, for what it's worth, is that the full bore nondiscarding sabot like the Hammerhead used by Hastings, the Commander by Lightfield, copy of the Hammerhead, and the Remington copy of the Hammerhead might still be the best bet for the 12 bore s.g.
Perhaps we should live with the heavy .73 caliber rifle bullets and a sensible max range of about 150 yards?
We are here to help and support one another by sharing our experiences.
Thoughts and opinions welcomed.